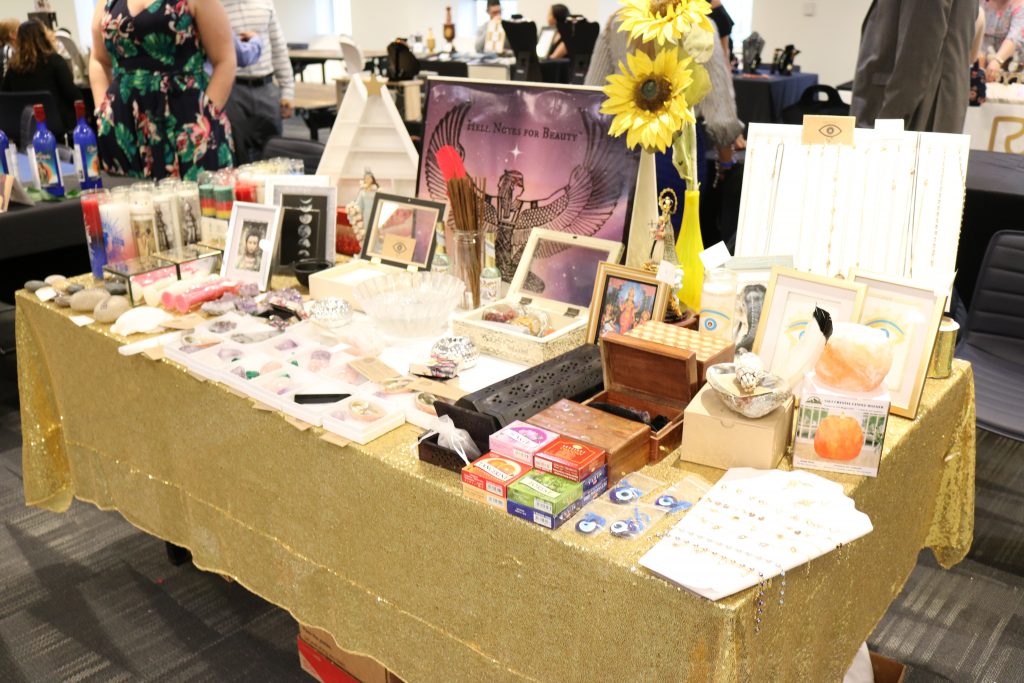 Thank you to all of my readers, especially those ride or die readers since 2010, who have supported Hell Notes for Beauty since!
This is more than just a blog or a brand. To me, this my most precious love and it has led me to be able to connect with so many amazing people that have truly changed my life in one way or another.
This was truly the energy I thrived on and felt at my first pop up shop and opportunity to meet so many of you for the first time. It was very surreal to actually feel like I've known some of you for so long, despite never meeting before! Everything truly happens for a purpose and I'm the luckiest girl alive to be able to know what it feels to be able to manifest small dreams.  So again, THANK YOU! for the support of my first Pop Up shop, the turn out was amazing and could not have done it with out the support of the team over People Chica for organizing an enriching event for all.
Hola Spring Fling was an event recognizing the many talented and multifaceted entrepreneurial spirit in the Latino small business market. What's more fascinating is the inspiration and stories behind each shop owner's drive to start and maintain a business.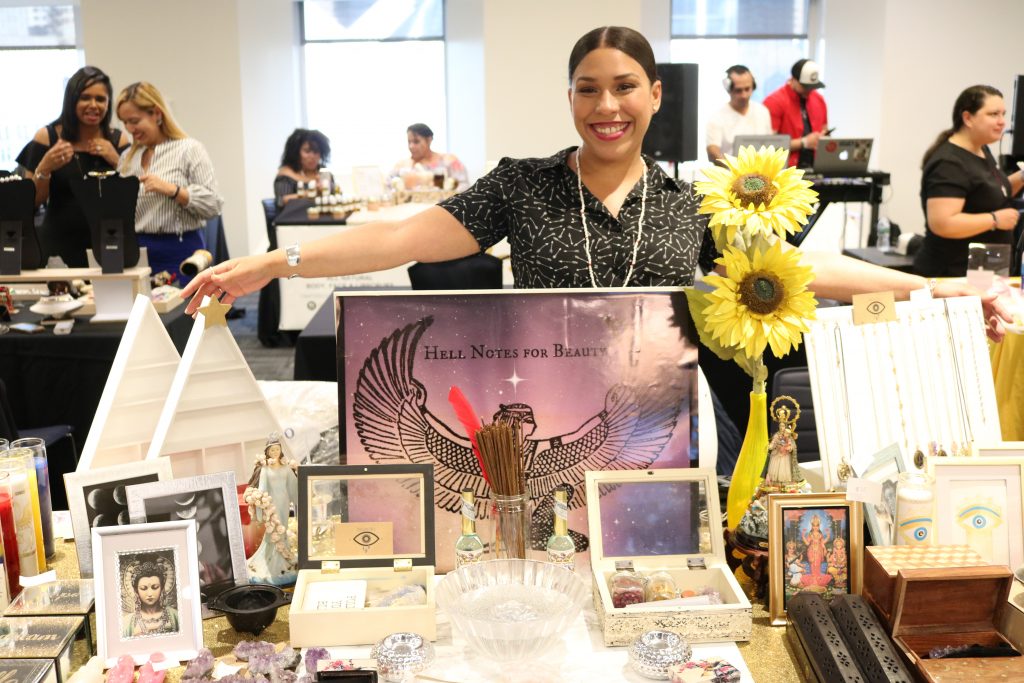 My brother told me to pose as if I were hugging the table, this was so funny to me. I had such a great time with music and so much to see (and shop!).  I tried flan, coquito, wine, and shopped for jewelry, candles and the list goes on. I also was able to showcase a lot of the items I sell at my shop as well as the tools I use for most of the rituals I feature on my channel.  Also, the stories behind why and how many people started their small business was what was the most fascinating part about meeting each vendor.