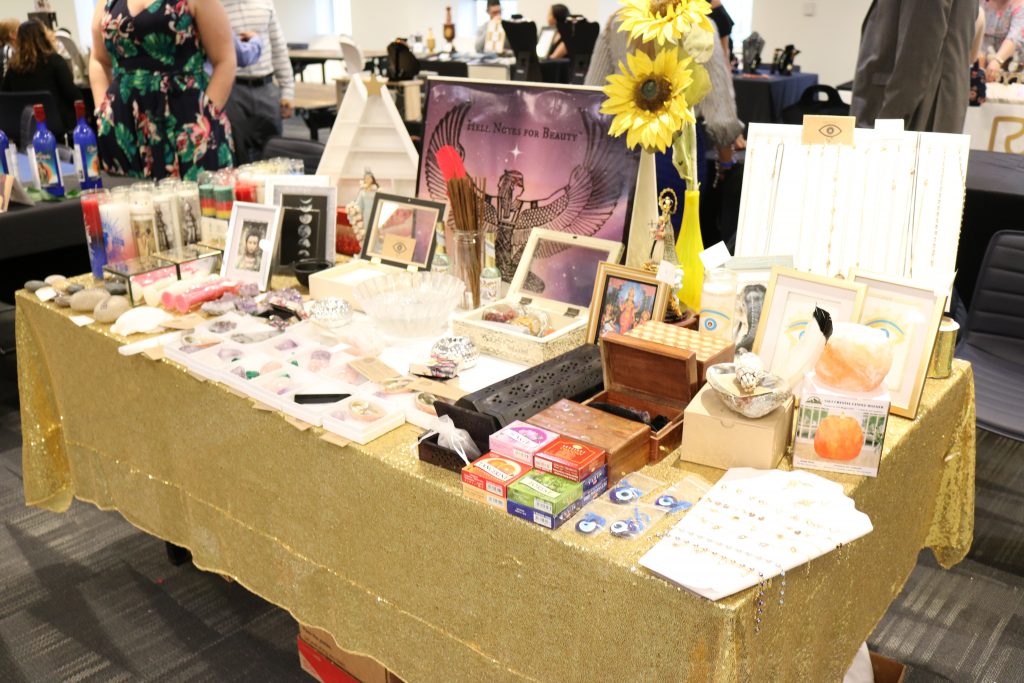 Thank you to all of my readers, especially those ride or die readers since 2010, who have supported Hell Notes for Beauty since!
This is more than just a blog or a brand. To me, this my most precious love and it has led me to be able to connect with so many amazing people that have truly changed my life in one way or another.
This was truly the energy I thrived on and felt at my first pop up shop and opportunity to meet so many of you for the first time. It was very surreal to actually feel like I've known some of you for so long, despite never meeting before! Everything truly happens for a purpose and I'm the luckiest girl alive to be able to know what it feels to be able to manifest small dreams.  So again, THANK YOU! for the support of my first Pop Up shop, the turn out was amazing and could not have done it with out the support of the team over People Chica for organizing an enriching event for all.
Hola Spring Fling was an event recognizing the many talented and multifaceted entrepreneurial spirit in the Latino small business market. What's more fascinating is the inspiration and stories behind each shop owner's drive to start and maintain a business.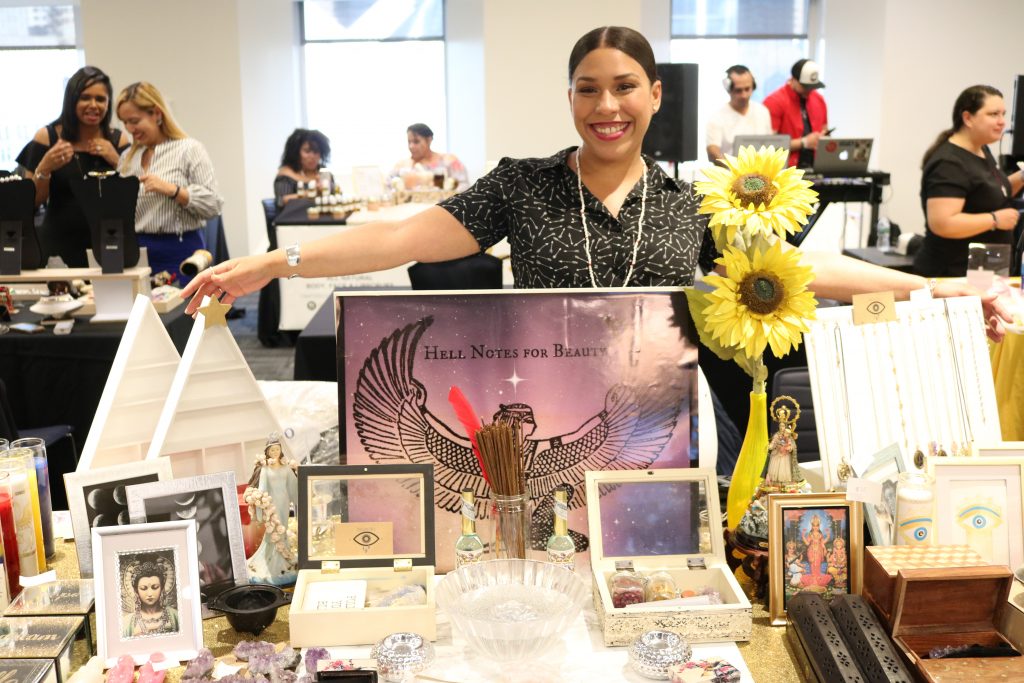 My brother told me to pose as if I were hugging the table, this was so funny to me. I had such a great time with music and so much to see (and shop!).  I tried flan, coquito, wine, and shopped for jewelry, candles and the list goes on. I also was able to showcase a lot of the items I sell at my shop as well as the tools I use for most of the rituals I feature on my channel.  Also, the stories behind why and how many people started their small business was what was the most fascinating part about meeting each vendor.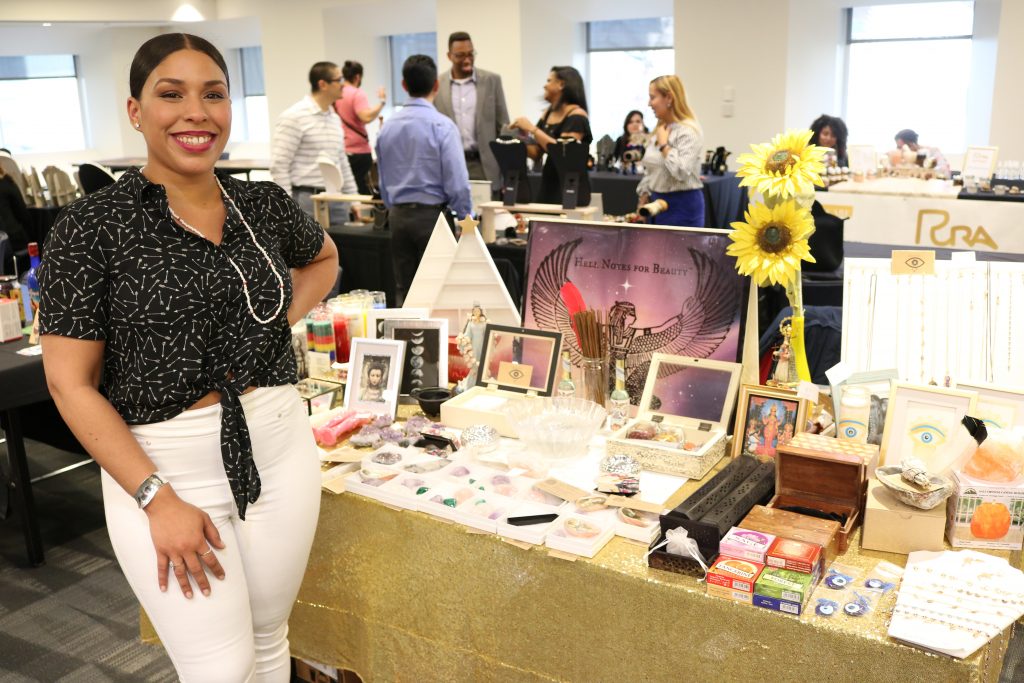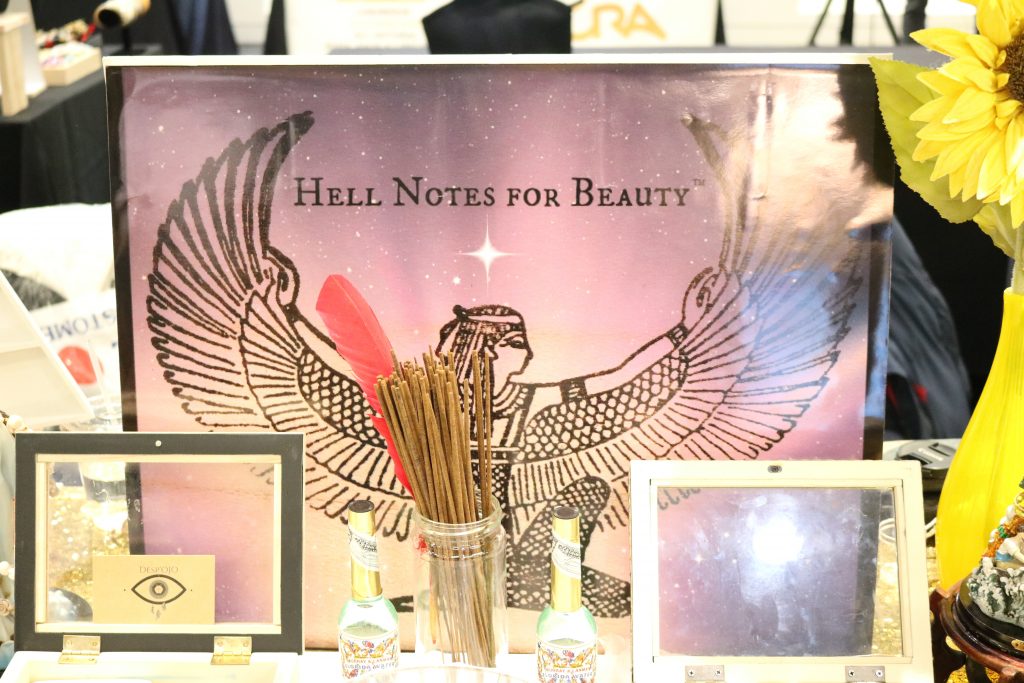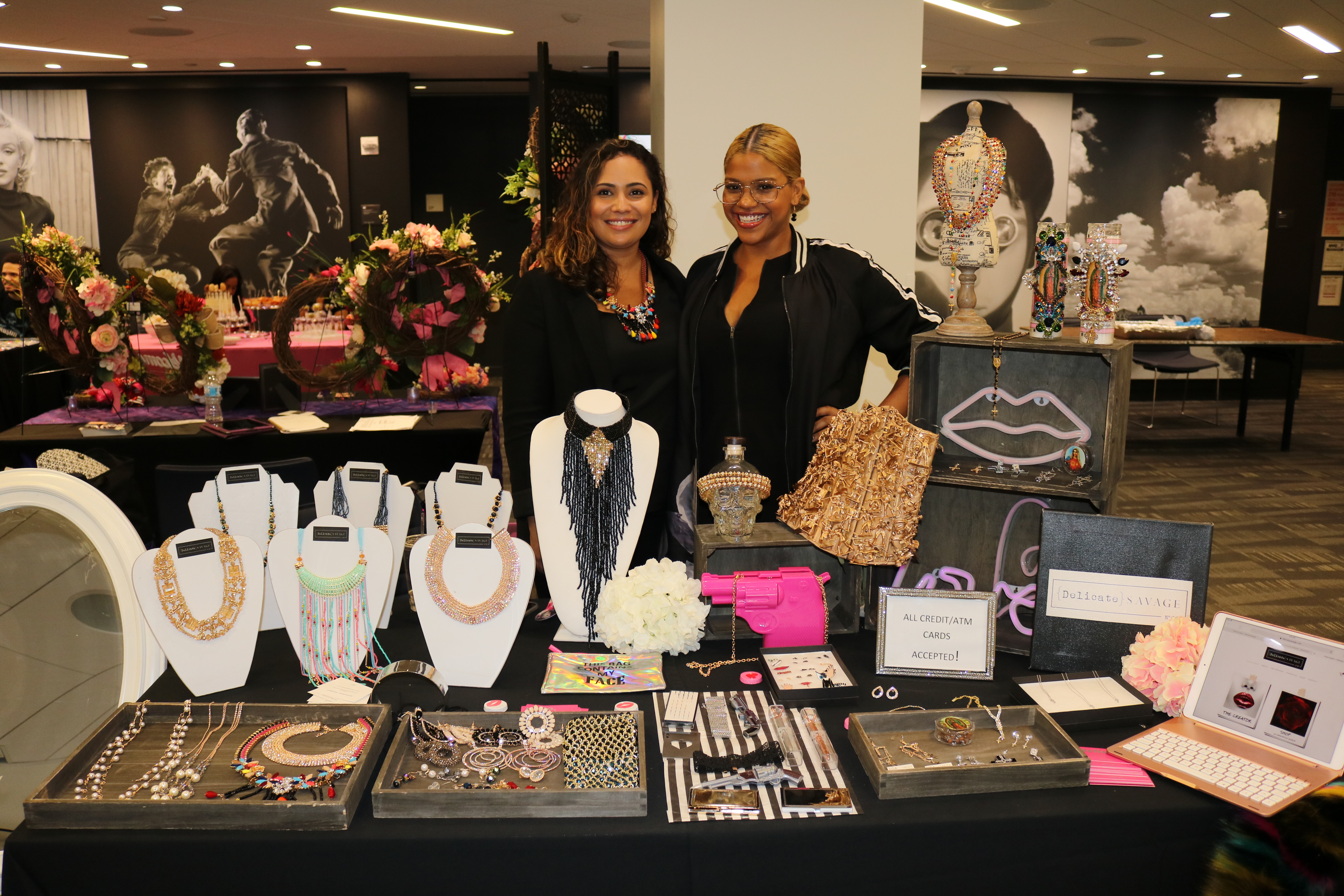 If not the most eclectic bunch of the night then I don't know what else! Delicate savage has the most beautiful and catchy website I've come across in a while and you have to check out her Marquetica Salvaje, I mean, the name is soooo cute! The store owner truly conveys that sleek elegance with an edge with their one of a kind accessories.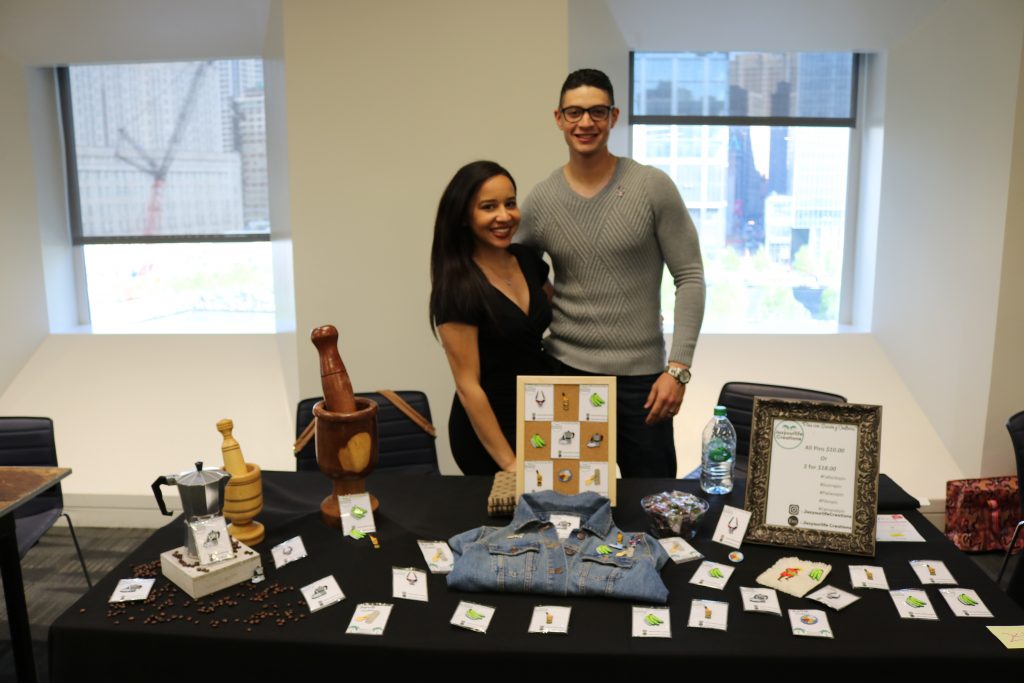 The cutest pins ever representing Dominican style. Jacket pins have been all the rage lately and these pins represents the flavor and iconic symbols of the Dominican culture.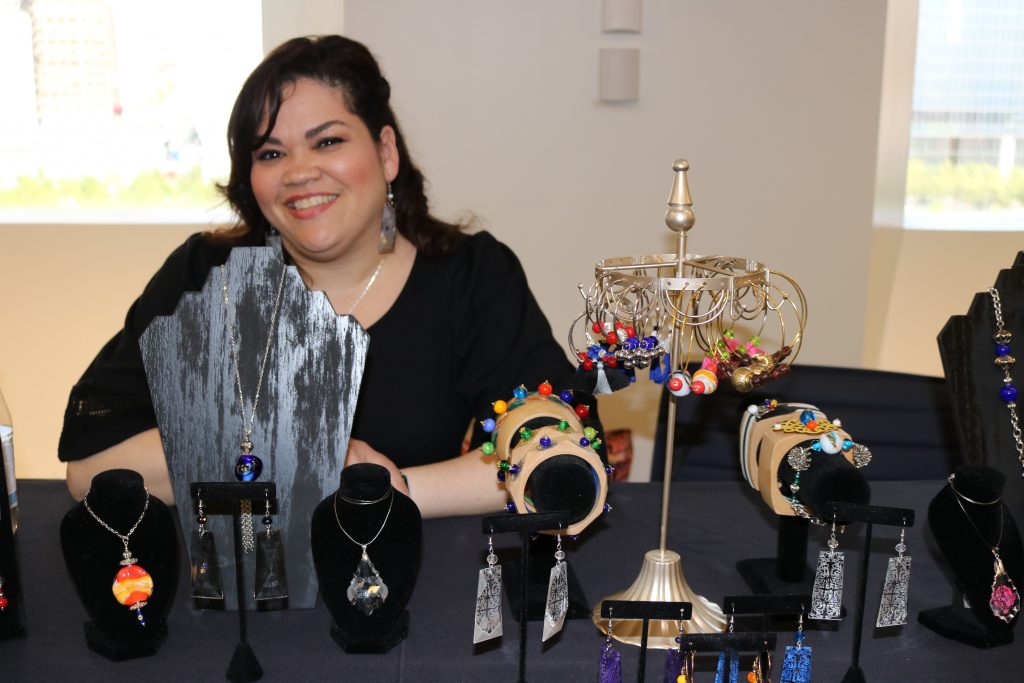 Miss Lily Bee
Miss Lily Bee is a mixed media artist and has some of the most beautiful and one of a kind jewelry pieces all hand made with love.  Miss Lilly Bee also has her very own, personally handcrafted Flamework glass beads made from Italian Moretti (Effetre) glass. Her table was very beautiful as well as was Miss Lilly!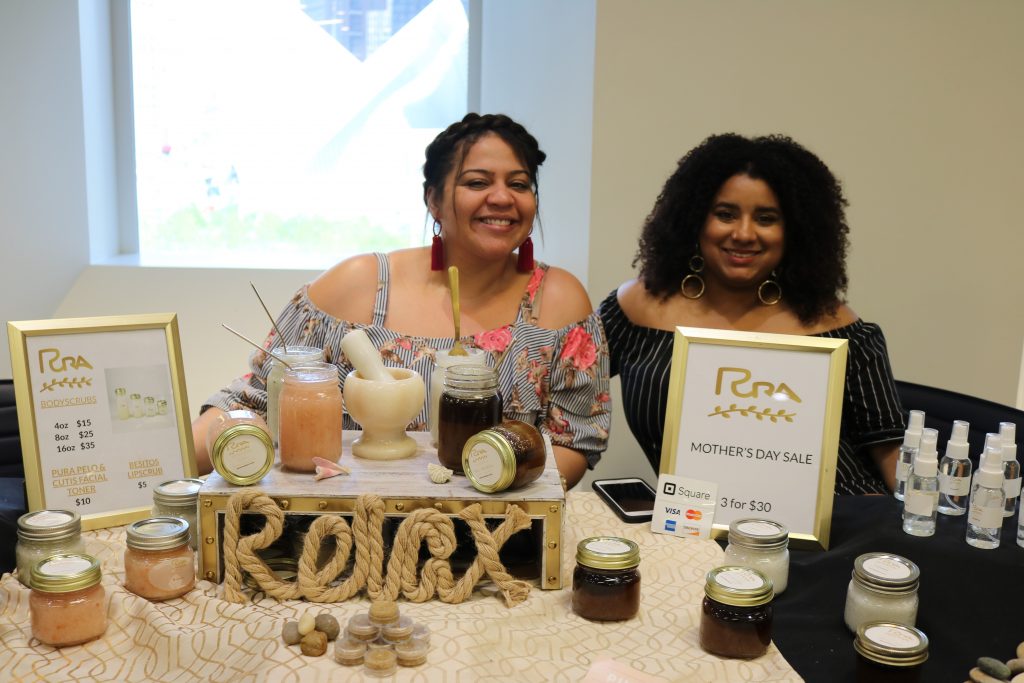 Like a chef, Tashia mixes and prepares invigorating exfoliants for the body. Calming and soothing flavors and who need to unwind or need our therapeutic healing scents for pain relief and muscle recovery. Each jar is individually made to order with our client's skin needs in mind. Â Our small batch method ensures quality production.
This personal care and love come standard with every product by PURA. We are always crafted con Corazon. We believe what goes on the body is just as important as what goes into it. Mind, Body & Soul.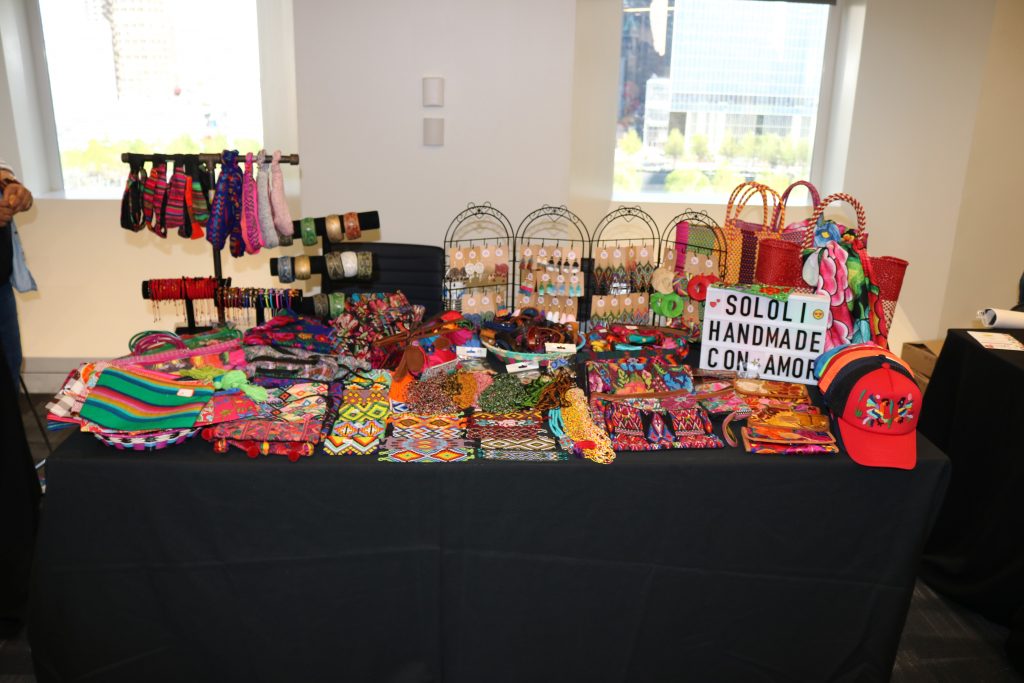 Colorful Boho One of a Kind handmade merchandise made by talented artisans , we offer unique items from Mexico, Central and South America. Fair Trade Goods, visit their shop for those one of a kind pieces.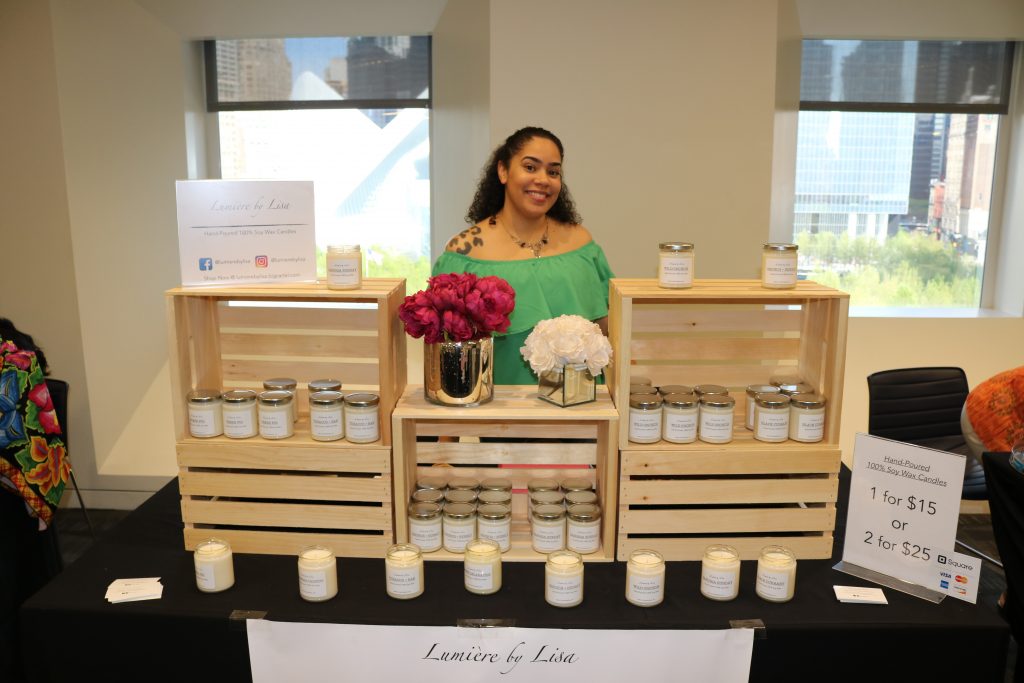 Hand poured in the Bronx, these simple yet bursting with the most ethereal scents like Sweet Relaxation to the more serious Suit & Tie all candles are hand poured and 100% non toxic soy candles.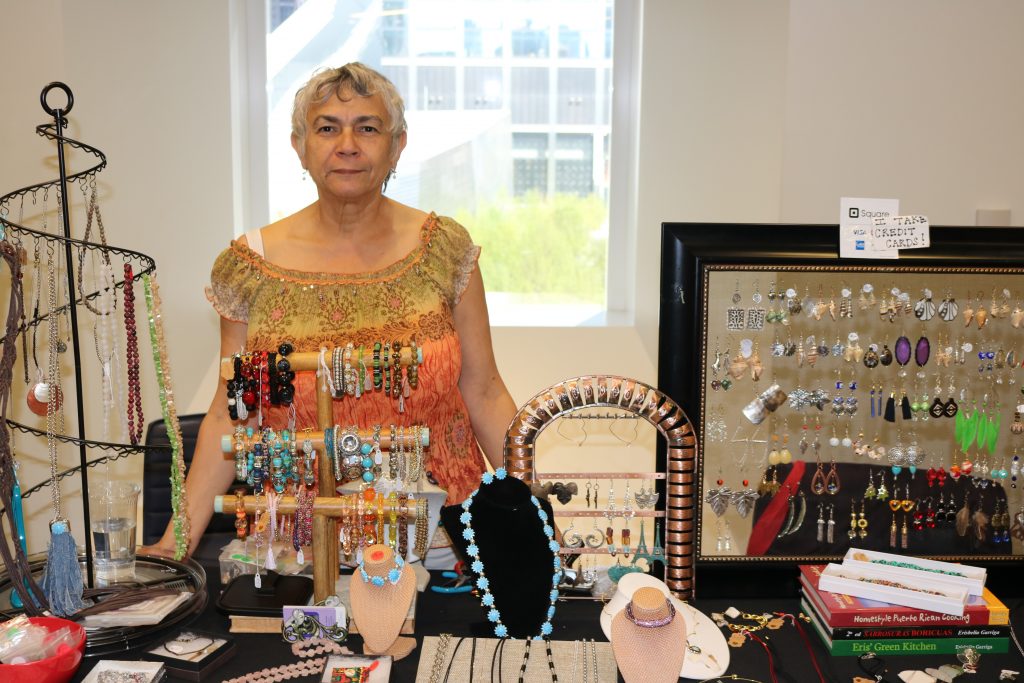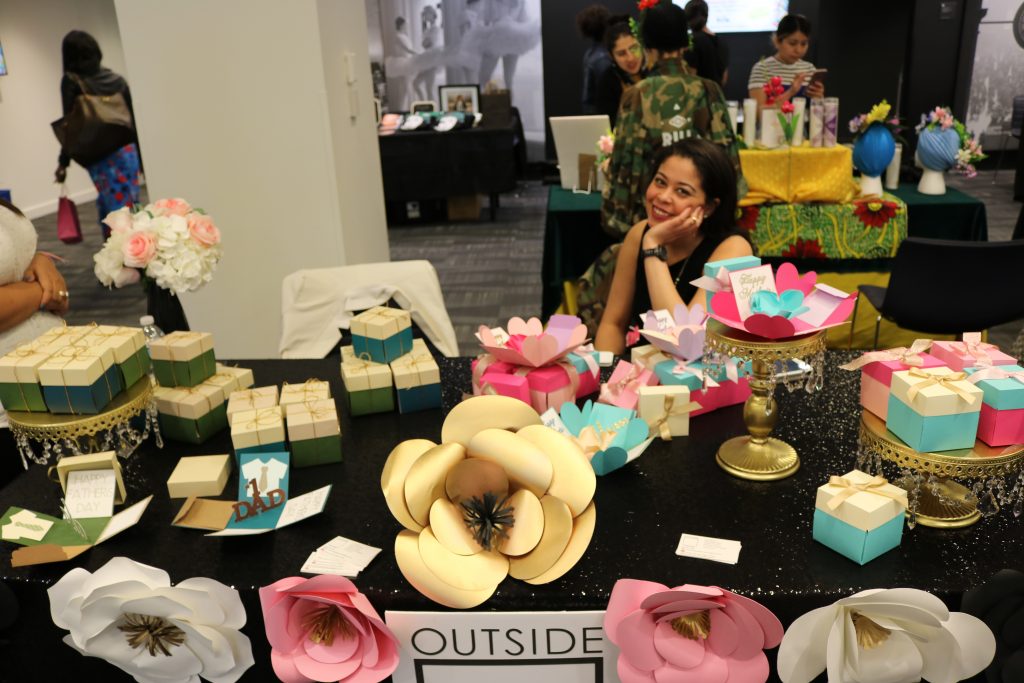 AZ² Creative is a boutique creative marketing agency specializing in digital, social media, and the development of innovative and compelling thought.
We are engineers on a mission to increase the value of your brand.
We are non-conformists and energetic visionaries that will ensure your brand receives the recognition you seek to obtain.
At AZ² we have the ability to adapt seamlessly to any client in any industry and engage any audience, to achieve success.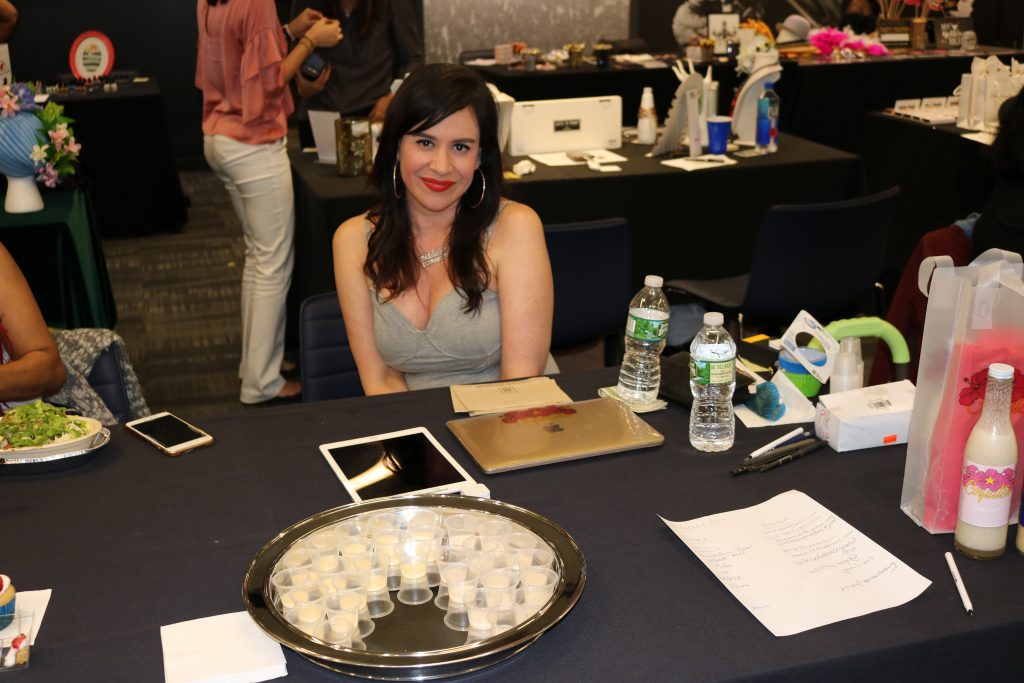 If you're like me and crave Coquito year round, then Coquiten is your girl!
I purchased one of the cutest match boxes for my Moon altar and truly fell in love with YotecieloNY shop and her super adorable daughter. Please check out her shop and follow their instagram!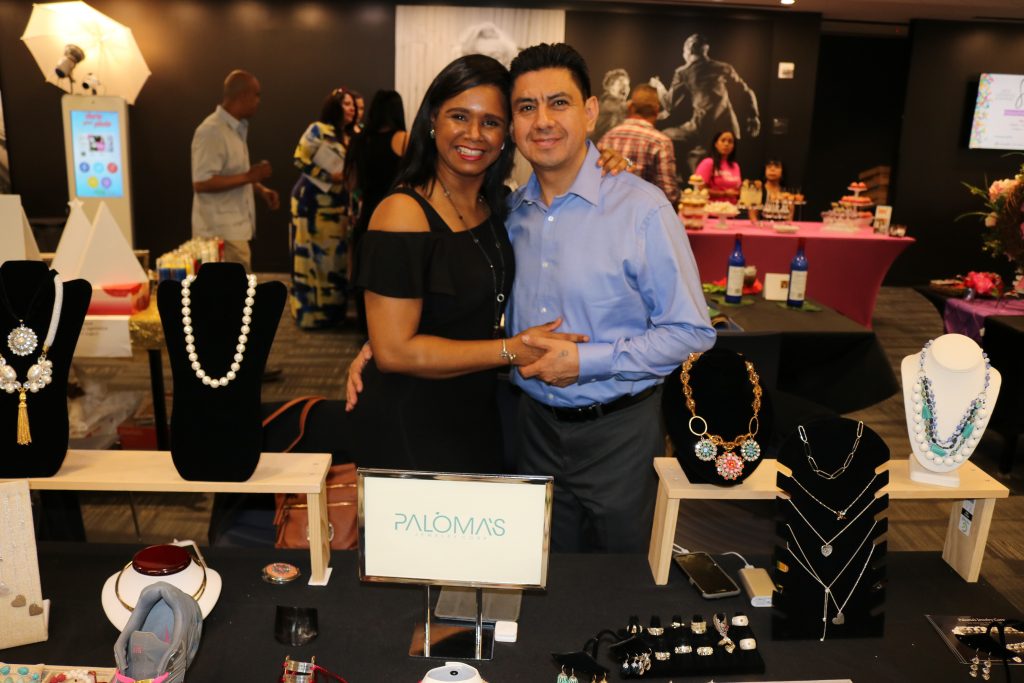 Paloma's Jewelry Corp and her Husband and Master Jeweler, Milton are the cutest couple ever. Their energy together is felt and shows through their one of a kind works of art that you can wear for any occasion. I also spoke to Milton about making me a custom ring. So excited to see how it turns out.