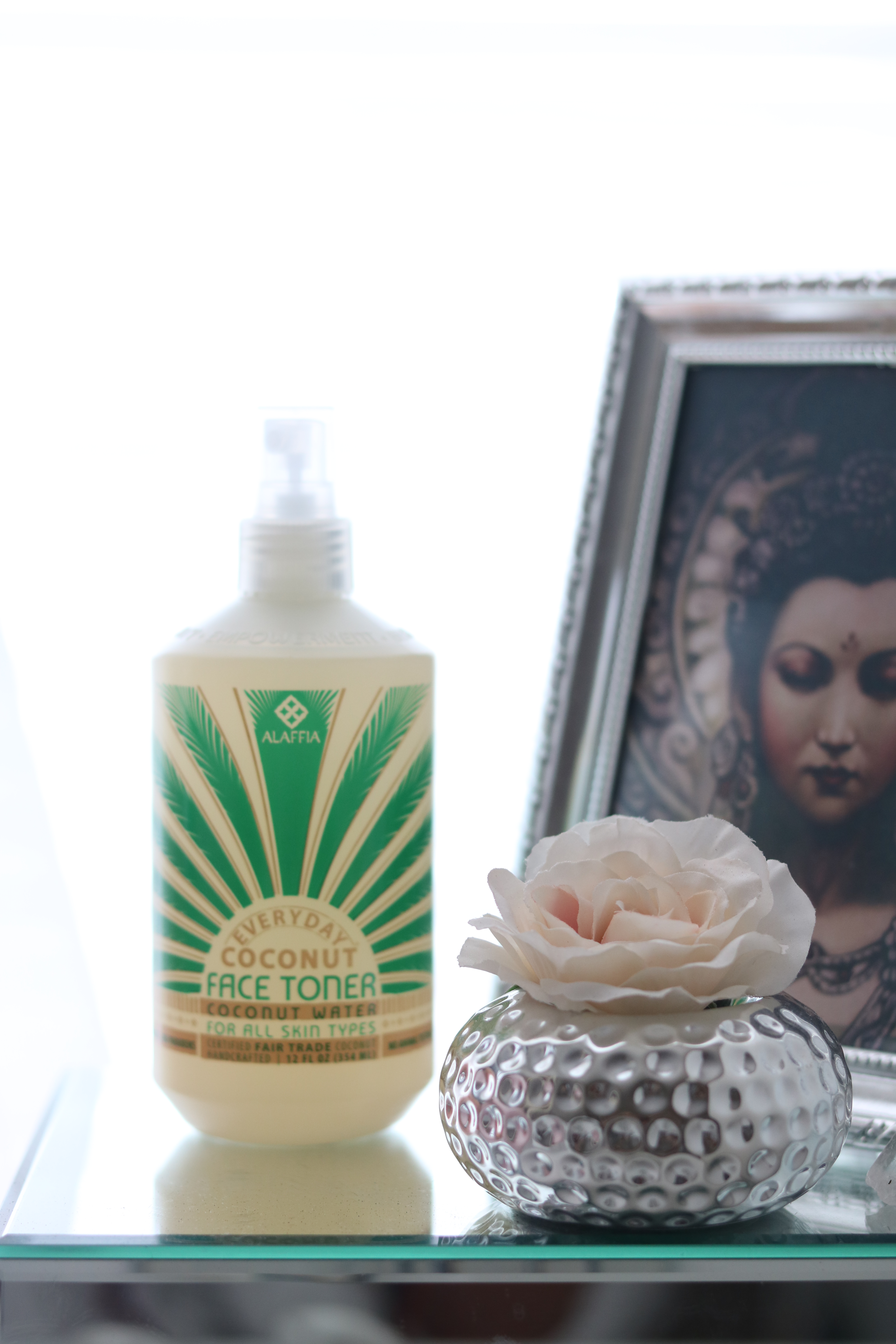 If you follow me on Snap Chat (HellNotes) or Instagram, you can most likely tell that I got a thing for facial spritzers.  The other day I shared the 10+ bottles of Rose Water I have and a follower told me that I needed help.
I totally agree, the obsession is real. LOL
My fascination with spritzers began a few years ago when I started reading how celebrity esthetician Renée Rouleau recommended that your face is damp before applying your serum and moisturizer.  I have found that to be the best way for me to get the most out of my daily moisturizer, but with an added boost from spritzers.
I use facial spritzers as a toner right after I wash my face.  I have found Rose Water to be my ultimate go to for its extra moisturizing and anti bacterial properties.  But, I was feeling a little adventurous and decided to veer away from my beloved floral water and try Alafia's Coconut Water Face toner at my local natural health store.