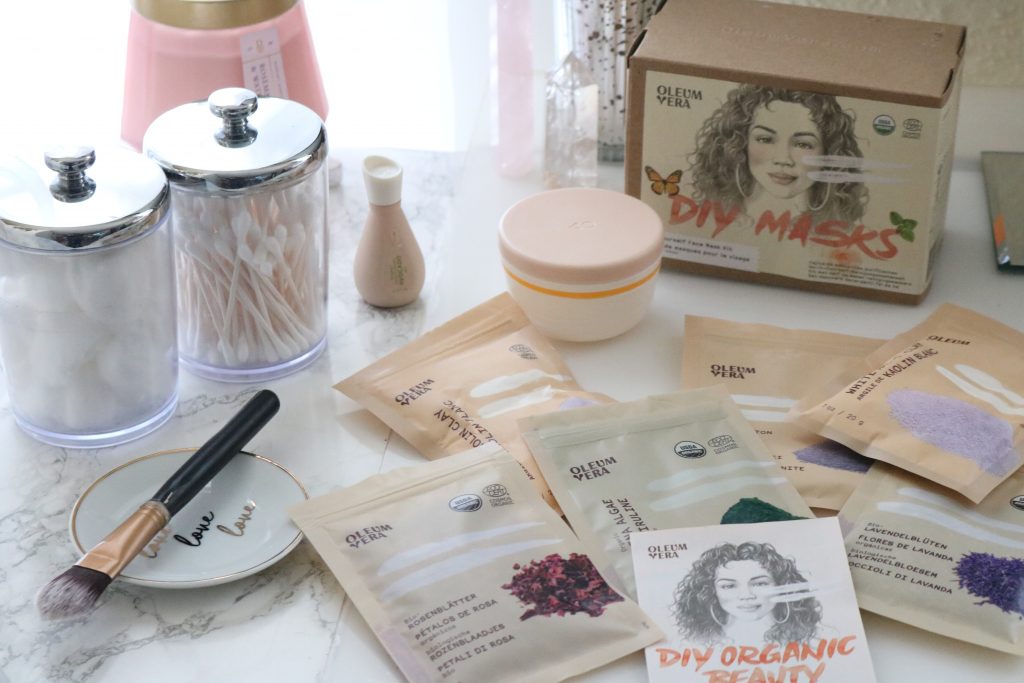 If you're a DIY skincare junkie like me, then chances are you're going to love this tutorial. So while aimlessly strolling around Walmart's skincare aisle, I noticed this box that said "DIY Masks" and of course I had to check it out.  Oleum Vera is a very interesting company and wish this concept was around when I first started blogging 9 years ago because its so convenient and super affordable especially for all natural and certified organic ingredients.  Looking at the box of ingredients I was so excited to see all of the ingredients included, and did I mention all Organic for under $20?
I couldn't pass it up and was even more fascinated with the other items on their website. But first, here's what my kit included:
Every Organic Face Mask Kit includes:
Organic Avocado Oil** – Moisturize dry skin with this luxurious, organic oil, which is one of the richest oil sources of vitamin C, E and provitamin A. With its hydrating and antioxidant properties, avocado oil is especially useful in regenerative and anti-aging skin care. 2fl oz (60ml)
White Kaolin Clay – Gentle yet stimulating, White Kaolin soothes the skin while absorbing impurities and exfoliating dry patches. 0.7 oz (20g)
Bentonite Clay – Clear your skin with this powerful, porous clay. Bentonite is perfect for oily skin as it draws out toxins and tightens the skin. 0.7 oz (20g)
Organic Spirulina Algae – This algae help to fight skin inflammation and prevent premature signs of aging with its natural protein content. 0.7 oz (30g)
Organic Rose Petals** – The natural oils in rose petals help to moisturize and soothe sensitive skin, leaving the face soft and calm. As well as bringing a sweet aroma to your homemade cosmetics, these petals are also high in Vitamin C. 0.1 oz (3g)
Organic Lavender Buds** – Lavender buds, used alone or with other flower petals, lend a pleasant scent to your organic, homemade creations. 0.1 oz (3g)
Eco-friendly Reusable Mask Jar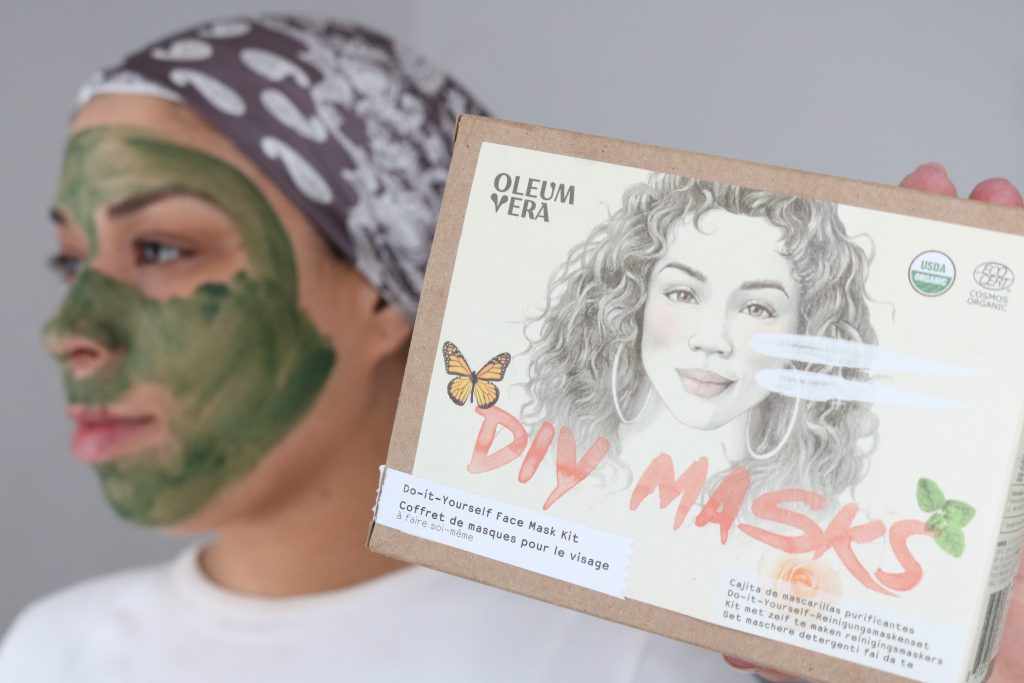 Natural Skin care fanatics like myself who lovesssss DIY recipes this was truly a deal! So many different ingredients and combinations of facials I can make it definitely was worth the money and a bargain. I say a bargain because when trying to get different types of  ingredients (especially organic and all natural) you can end up paying a pretty penny if each ingredient is bought individually. Just the oil alone, which this kit contains avocado oil, can cost you anywhere from $10-$15 dollars at most health food stores. All of their products are certified organic and they pride themselves on being the leading skincare brand that promotes sustainability.
Not only are their products of high quality, but their recipes are easy to follow and ideal to incorporate into your everyday skincare routines without breaking the bank.
So without further delay, please check out my tutorial DIY Face Mask using their Spirulina Powder along with Fresh Lavender Flower buds and Bentonite Clay.