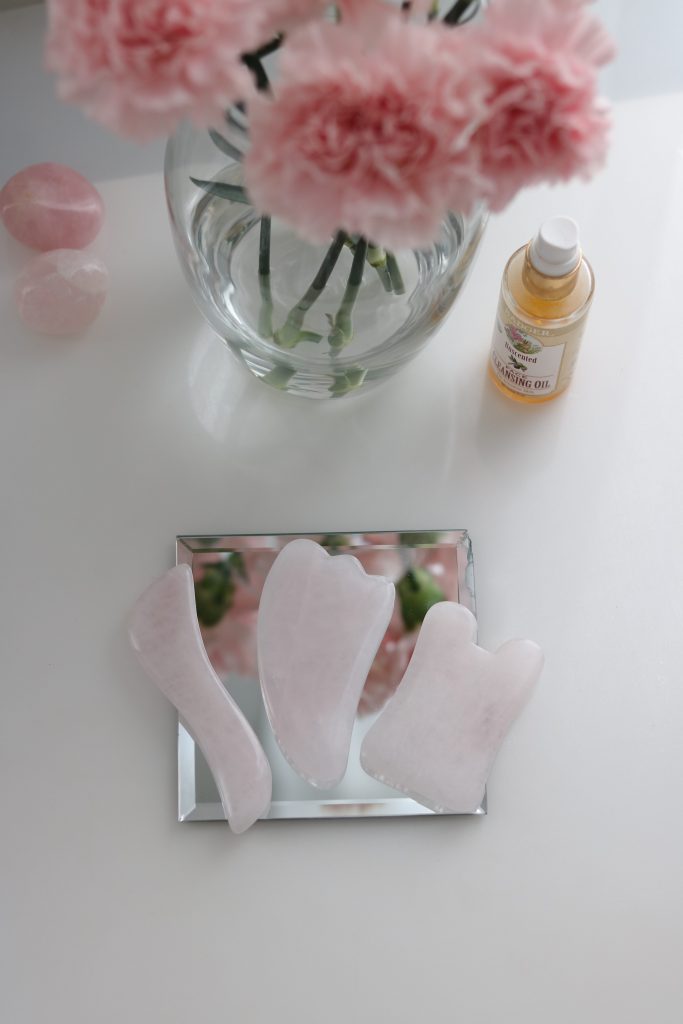 What is Gua Sha?
Sharing another favorite skin care routine as well as a wellness ritual I have benefited from tremendously. Not only is this a great way to treat your skin but also an interesting way to strengthen and become familiar with your immune system by doing the traditional Chinese health method known as Gua Sha.
Gua Sha uses a variety of scraping tools, in my case Rose Quartz stones, that stimulates your immune system, more specifically the lymphatic system. Other Gua Sha tools are bone, Jade and even horns. Gua Sha is primarily done on the body with a lot more pressure and forceful scraping of the skin. The scraping of the skin sounds painful, but depending on your sensitivity level, it should not be unbearable. The skin is lightly bruised and some red specks on the skin (known as Petechiae) become noticeable, which is basically tiny blood vessels being stimulated under the skin. In Chinese Medicine the principle of healing is the proper movement and channeling of energy or qi and that is what Gua Sha helps facilitate.
Whenever this Qi, life foce, or energy is blocked we experience illnesses from chronic pain, fatigue and many other ailments. The main objective of Gua Sha is to help blood flow, improve circulation and detox.
What are the Health Benefits of Gua Sha?
My first curiosity about Gua Sha was the facial technique and all of the amazing skin care benefits of a facial massage in general. I'm familiar with facial massages ever since I started using a Jade Face Roller, read my blog post about it here, and was really interested in the tools which seemed odd and different from my usual face rollers.
After a little more research I realized that it not only benefits my skin but can also have many health benefits as well, especially with the lymphatic and immune system. The Lymphatic system in our bodies, which is comprised of lymph nodes, lymph organs, lymph ducts and organs is a network that works with our immune system to protect our bodies from infection as well as help our bodies from retaining toxic fluids. Our Lymphatic system is in charge of detoxifying our blood system and preventing buildup of toxic waste from circulating throughout our bodies.
Here are some other Health Benefits of Gua Sha Facials
Moves stagnant fluid from the face
Reduces Inflammation/Facial Puffiness
Reduces Puffy eyes and Dark Under Eye Circles
Improves Skin Texture; helps with sinus drainage and nasal congestion
Stimulates Blood Flow to the surface of the skin to help with dull skin
Stimulates Lymphatic Fluid to minimize puffiness, promotes detoxing and strengthens the immune system
Promotes relaxation, calms nervous system and helps with insomnia
How I use My Gua Sha Tools?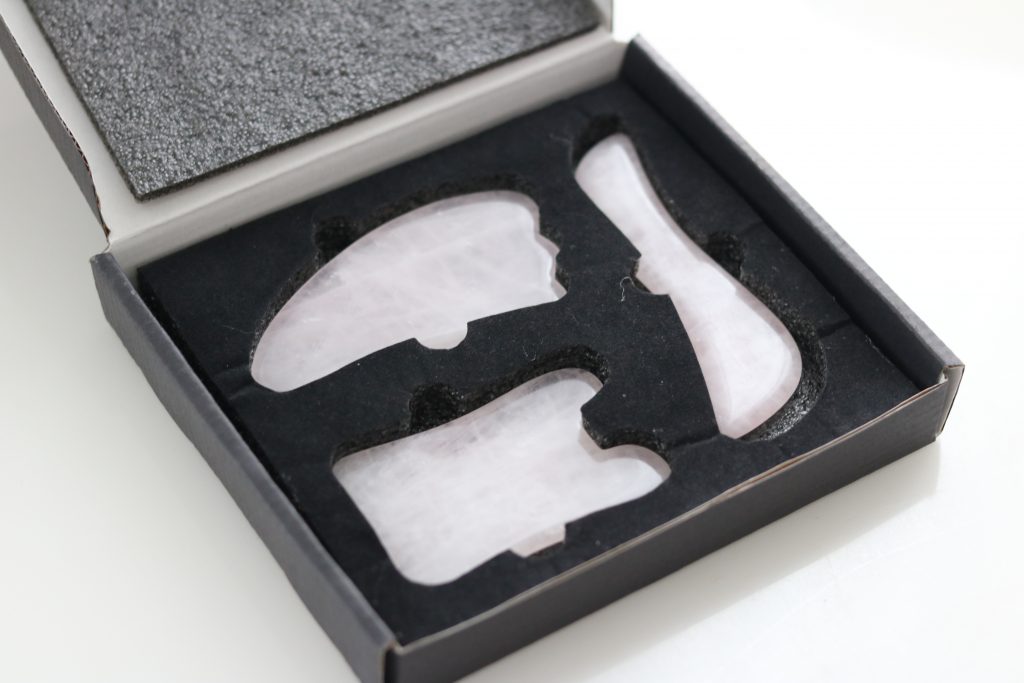 I purchased my Gua Sha tools on Amazon for under $20. As mentioned there are other varieties of tools you can use for Gua Sha massages, but for the face I've noticed the square with the open bottom part is the most commonly used. Although my set has 3 different tools in varying sizes, you can use the one square tool for the entire face, with the exception of the eyes which I found the smaller tool be more useful for those hard to reach areas. You can also try the Jade version of the tool, but I prefer Rose Quartz because its a lovely stone with positive energy as well as a known stone to help prevent wrinkles and promote soft, glowing skin. Watch the complete tutorial on my channel listed below.
For Identification purposes in this post I will be calling each tool by number.
Tool No. 1
The below tools is the one I use for my neck and jawline. I use the flat part and the side part, which has a slight curve to it, to massage my neck. The middle part in between the two parts of the bottom portion of the tool fits perfectly along my Jaw Line.
Tool No. 2
This smaller tool pictured below is perfect for the nose, eye and lip area. The wider tip is ideal for the eye area where the smaller part is perfect for the lip area.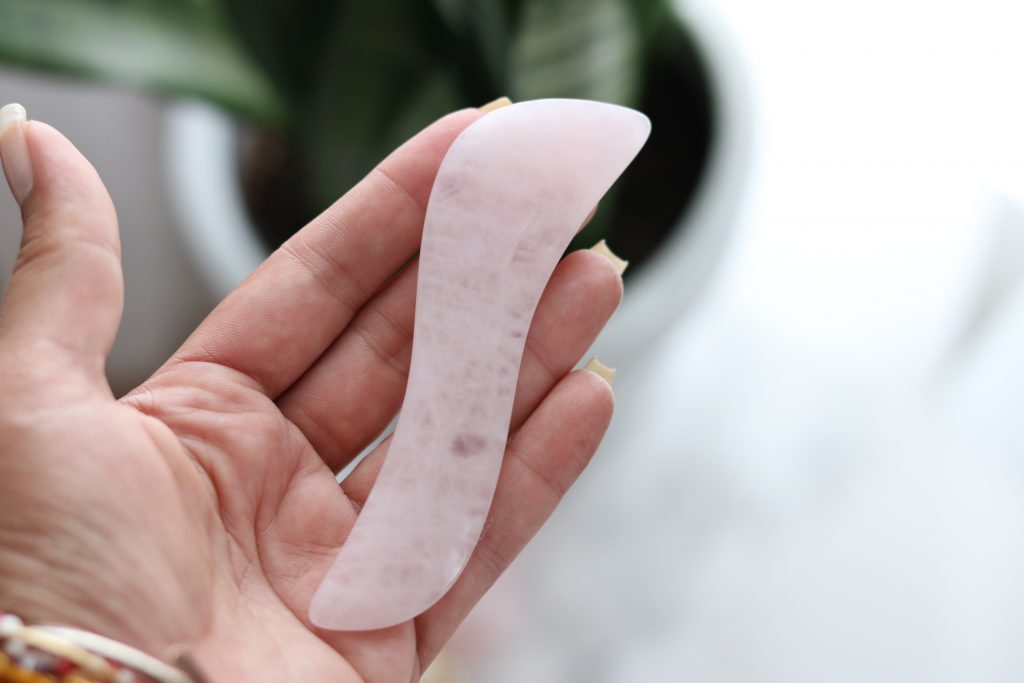 Tool No. 3
This last one is the one I like to use for my cheeks as well as my forehead. The v shape part covers my forehead and cheeks for precise coverage.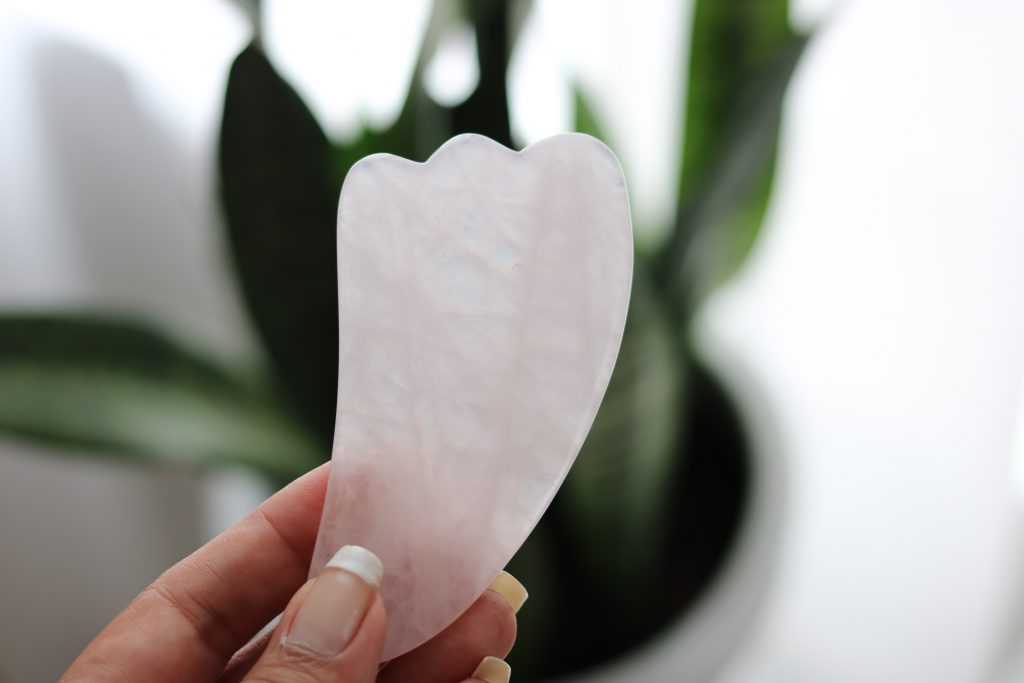 Once you have your tools in line you will need a good facial oil. I prefer cleansing oils because they're a lot more thicker and my skin absorbs it better. However, any oil you prefer that works best for your skin type will work just fine. Just be sure to use enough oil so you're not tugging and pulling at your skin. The oil is needed so the tools can glide smoothly. I like to use Badger's unscented Face Cleansing oil which is perfect for my sensitive skin type.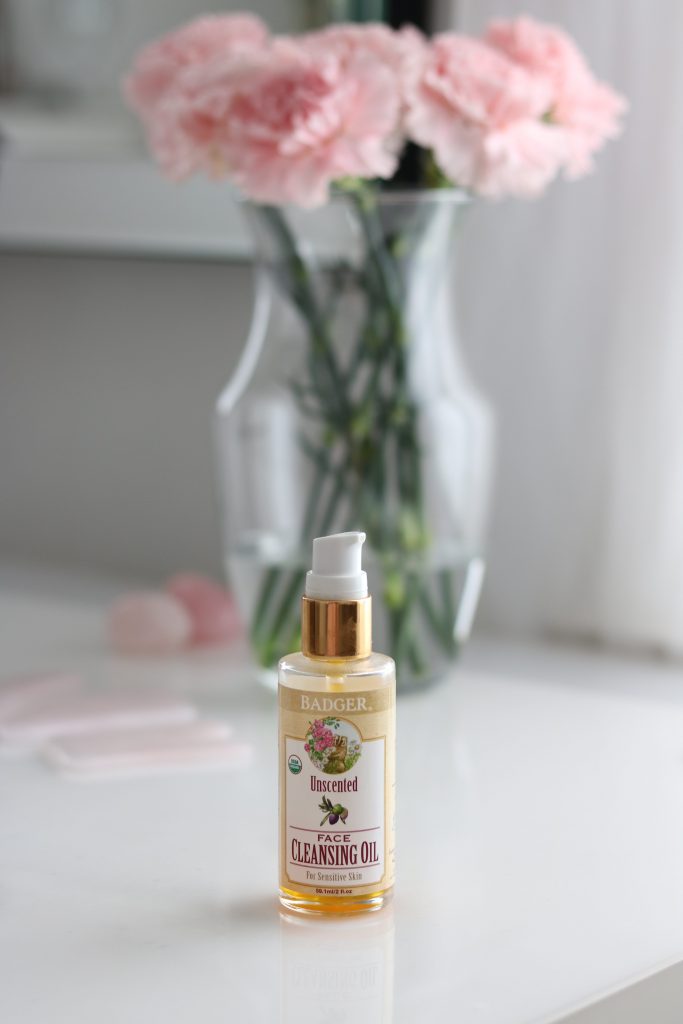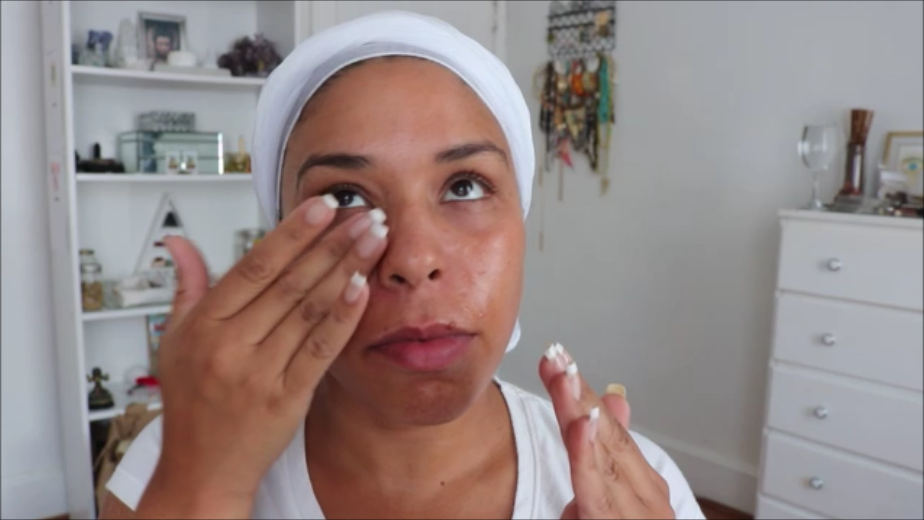 Once I'm done with my facial, I wash my face with my facial cleanser and follow up with my normal night time skincare routine. My routine is fairly simple. I spray rose water on my face or Witch hazel, a serum and my moisturizer and under eye cream. I then wash my tools with the same facial cleanser I wash my face with and let it sit on a paper towel overnight to dry.