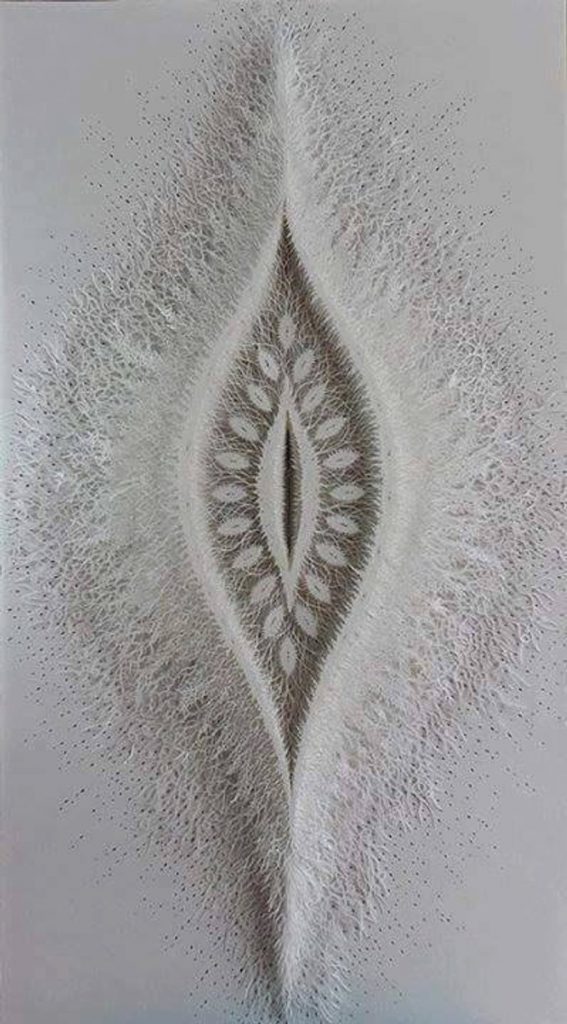 Vaginal self-care rituals such as yoni steaming (a facial for the vagina if you will) and womb healing circles/rituals seems to be of importance for many Millenials, who through social media are able to create more involvement in the knowledge of feminine spirit as well as physical. Despite the generational typecasting, feminine health and general vaginal care is very important across the board especially for our young ladies approaching puberty. From the rise of Mid-Wives and Doulas to natural births and lifestyles, women are reawakening to their own ancient feminine power and rediscovering their vagina's power.
As I mentioned in a video I posted about the toxic chemicals in feminine care products (watch it here), the "feminine care" industry is a billion dollar industry and growing, especially once big corporate starts riding the "natural" wave and end up buying and infiltrating small brands and businesses.
It is crucial that at minimum we understand the basic functions and necessities of our vaginal health so that we can make decisions for ourselves as opposed to marketing gurus in boardrooms dictating onto the collective mass produced products that do not cater to the personal and individual needs of each woman.
Apart from the social stigma and misinformation surrounding women's health, particularly vaginal health, there is definitely a multitude of information available to us where we can become more educated about the vagina, reproductive system and products that are safe to use when addressing vaginal issues and imbalances.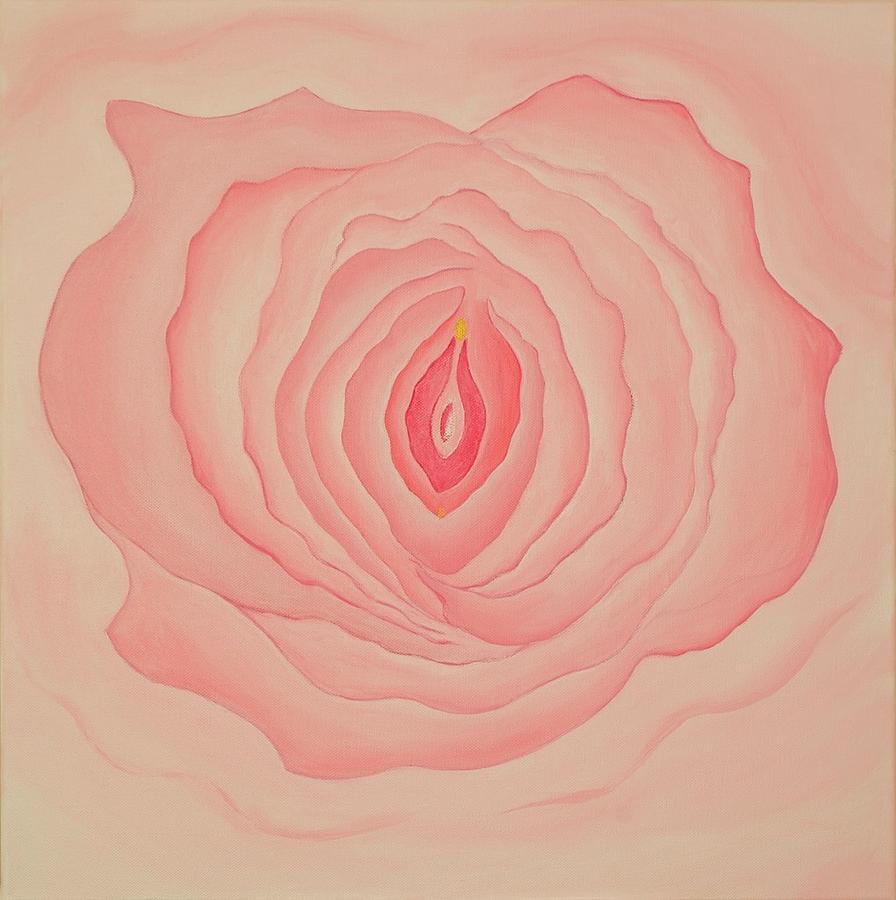 Before we get started, we should get a basic understanding of the anatomy of the vagina, its internal and external systems and learn why it's important to be aware of the proper ways to handle feminine hygiene and feminine health.
Although we know the vagina as just that, the vagina, is actually composed of various important components inside and out.
Yoni 101
The outer parts, which we see and most incorrectly refer to as the vagina is actually the vulva.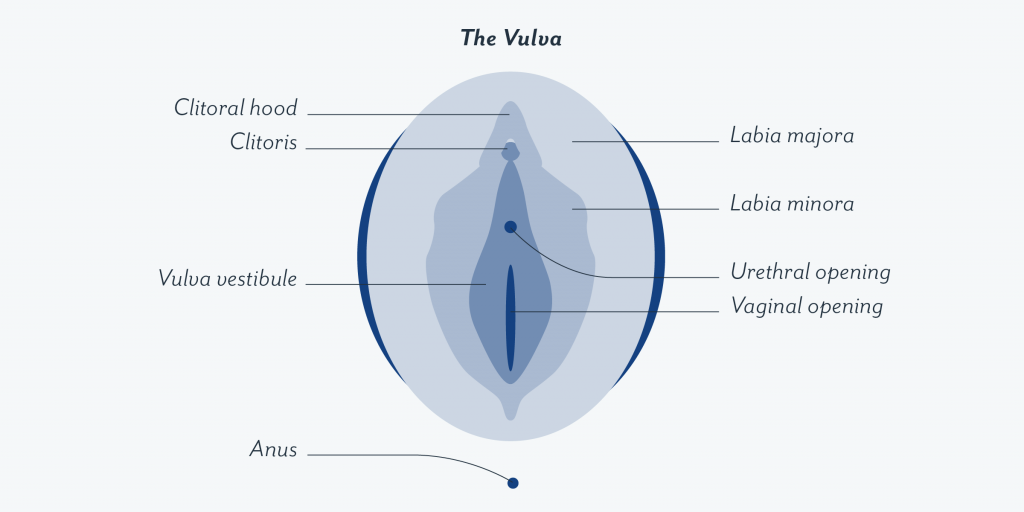 Below are the correct terms for the vulva (outer vaginal area). The vulva is the part of your genitals on the outside of your body.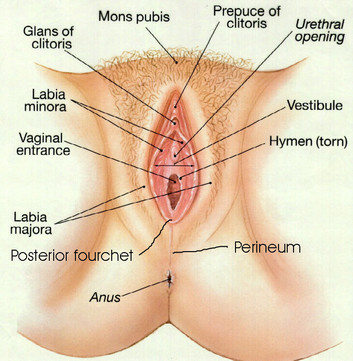 The inner parts is where the vagina is and its the muscular canal that connects the uterus to the vulva. It's what babies pass through during childbirth, as well as a woman's menstrual flow and part of a system known as the reproductive system.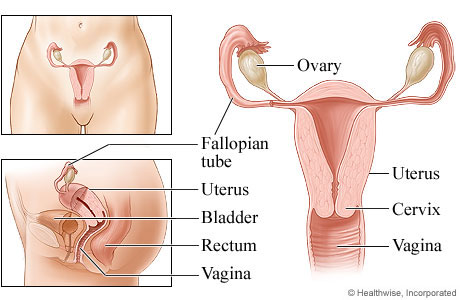 How to Stay; So Fresh and So Clean….
Now that we have a basic anatomy it is important to note that the vagina (inner vaginal area) requires very different cleansing techniques from the vulva (outer vaginal area).
Vulva Care
The Vulva is most exposed to sweat, friction, bacteria and so on. Just as we wash our face daily, we should also be cleaning daily and multiple times a day if possible. Although the Vagina is self cleaning (more about that in a sec) our vulva requires mild soap and water to eliminate odor and bacteria.
Due to the constant exposure, its easy to forget that our vulva is composed of highly sensitive skin connected with many nerve endings. In addition to soap and water being mindful of tight fitting pants and clothes can also prevent issues related to inadequate circulation and ventilation.
Vagina Care
On the flip side the Vagina (the insides) is actually self-cleaning. The vagina has its own self-cleaning system and does not need interference from soaps, douches or harsh ingredients .
A clean diet that focuses on the natural PH balances of our body, sleep, de-stressing, hydration can all contribute to optimal vaginal health. Soaps and chemicals have no reason to substitute healthy lifestyle practices. Vaginal health is natural to us and requires mindful efforts, intent and knowledge of oneself.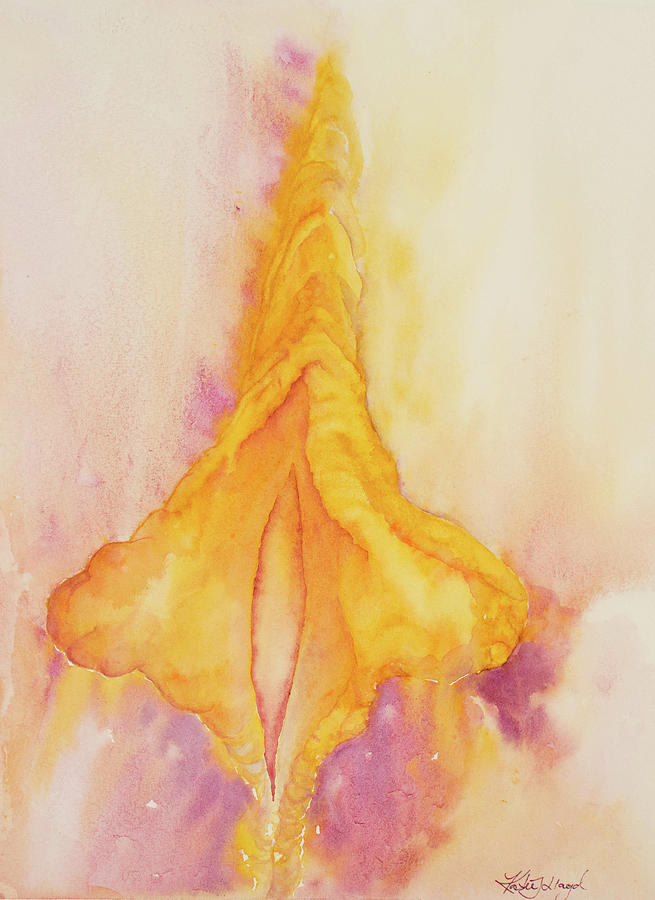 The vagina keeps itself clean in many ways. Glands in the vagina produce fluid that flows out daily to help get rid of dead cells and other potentially harmful materials (this is discharge). The folds of the vagina also protect against infection by sticking together to keep as much bad stuff on the outside as possible. The skin of the vaginal folds also have glands that produce fluid, called sebum, for added protection against infection and even waterproofing. Sebum can build up and that is perfectly healthy — not an indication of poor hygiene. Vaginas are self-sustaining and should not be washed with soap or douched because it can wash away these protective fluids.

Mens Journal
D.I.Y Vaginal Feminine Wash Tutorial