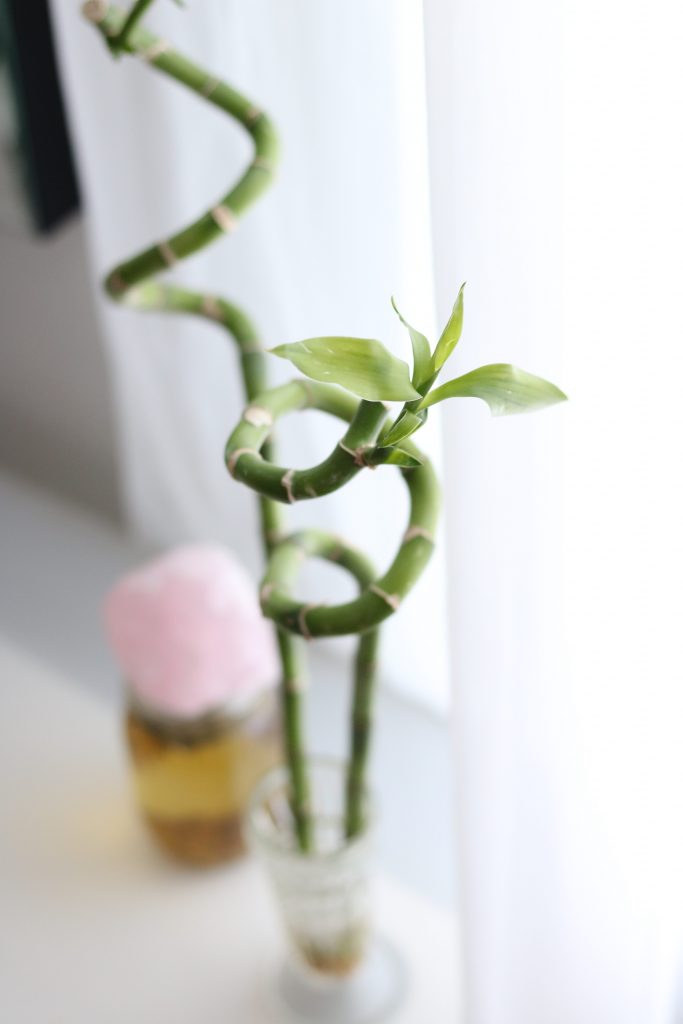 Lucky Bamboo (Dracaena Sanderiana)
Feng Shui (the ancient Chinese art of arranging furniture and other household items in any space for optimal balance & harmony) is one of my favorite practices.  Keeping a Lucky Bamboo plant in your space attracts luck of course, as well as success, endurance, beauty & fortune.  In Feng Shui the 5 elements are important to incorporate in any space to balance out energies and the lucky Bamboo symbolizes all five.
WOOD:  The plant itself represents the element of wood representing new beginnings, family, foundations and reaching heights.
EARTH: The soil or rocks placed in your Bamboo Plant pot represents stability, structure, nourishment and anchoring of ideas.
WATER:  The water you provide your plant represents regeneration, energy flow and purification.
FIRE: To represent the fire element in your lucky bamboo plant, add a red ribbon to its stems as a symbol for fire which evokes the energy of transformation and life.
METAL:  Most Bamboo Plants are placed in glass pots which represents the element of Metal. Coins are also representative of the element of metal as well as the colors gold, white and silver. Metal element in Feng Shui represents business, intelligence and concentration.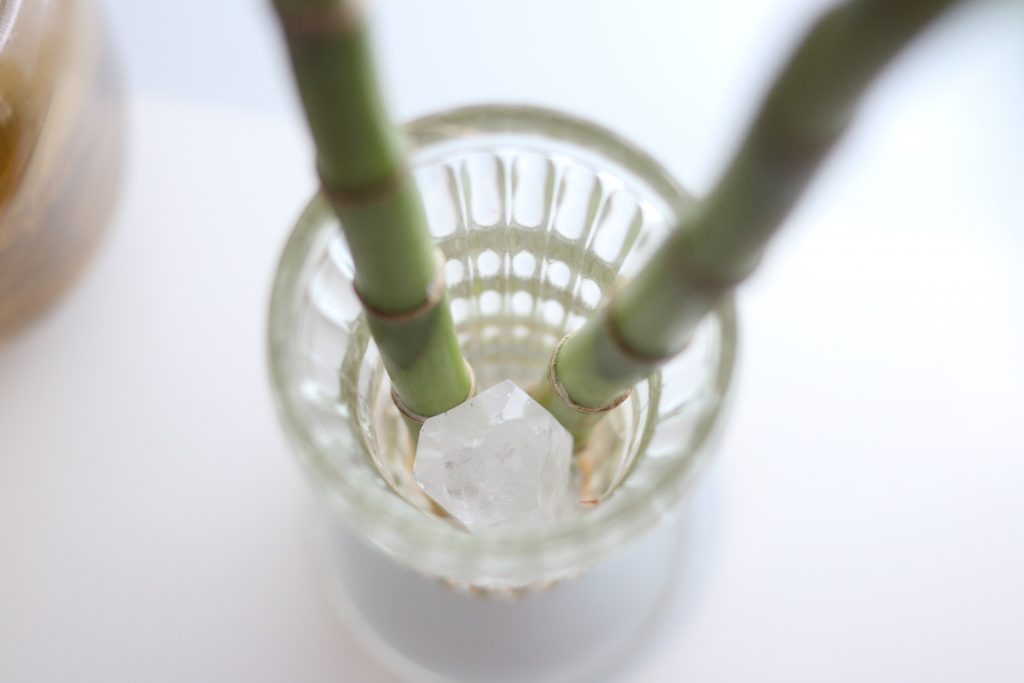 How to care for your Lucky Bamboo
Technically, Lucky Bamboo, is not a true Bamboo but shares similar characteristics as the actual Bamboo species and is native to Africa and not Asia as its widely believed. It is best, in my opinion, to keep your Lucky Bamboo in soil since it minimizes the amount of time you have to change its water and prevents mold from developing and harming your plant. Lucky Bamboo plants are amazing to keep especially if you live in climates where the sun is not too predominant especially during winter months since it requires very little indirect sun.
You can however keep your Lucky Bamboo in just water but you have to make sure you change its water frequently. Simply add some rocks or pebbles to keep it stable and upright.
Do not water your lucky Bamboo with tap water, as the chemicals and chlorine can dry out its leaves and make it turn yellow.  I prefer to use bottled water, collected rain water or distilled water. You can occasionally feed your lucky bamboo with liquid fertilizers as well to insure consistent growth. You just do not want to over do it as over feeding it can also harm your plant. As with most things, too much of something is not always necessarily good so make sure to keep an eye on your plant to gauge its health over time an determine its needs.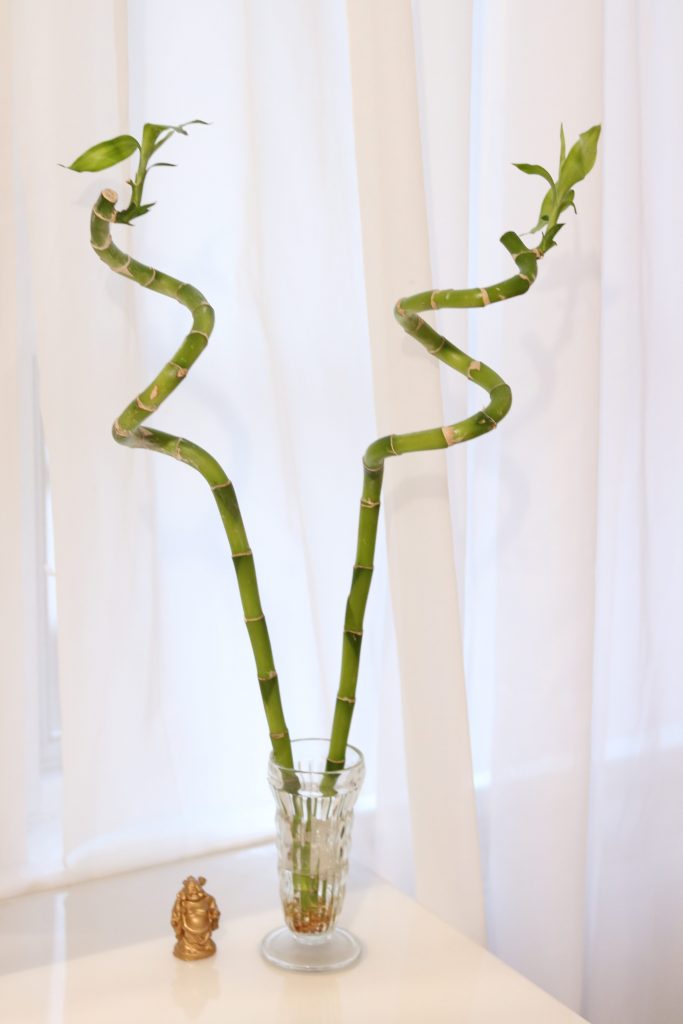 Magical and Ritual Uses of Lucky Bamboo
Although Lucky Bamboo is known to attract luck, abundance and fortune they are also known to be protective and hex breaking. In the Chinese culture, Bamboo is used as a charm to protect against evil spirits and curses. Carry small stem with you for protection against curses and the evil eye. I also use its water to add to room sprays recipes  and floor washes for protection and opening the way for fortune and luck throughout the house. Below are some meanings behind the number of stalks lucky bamboo represents.