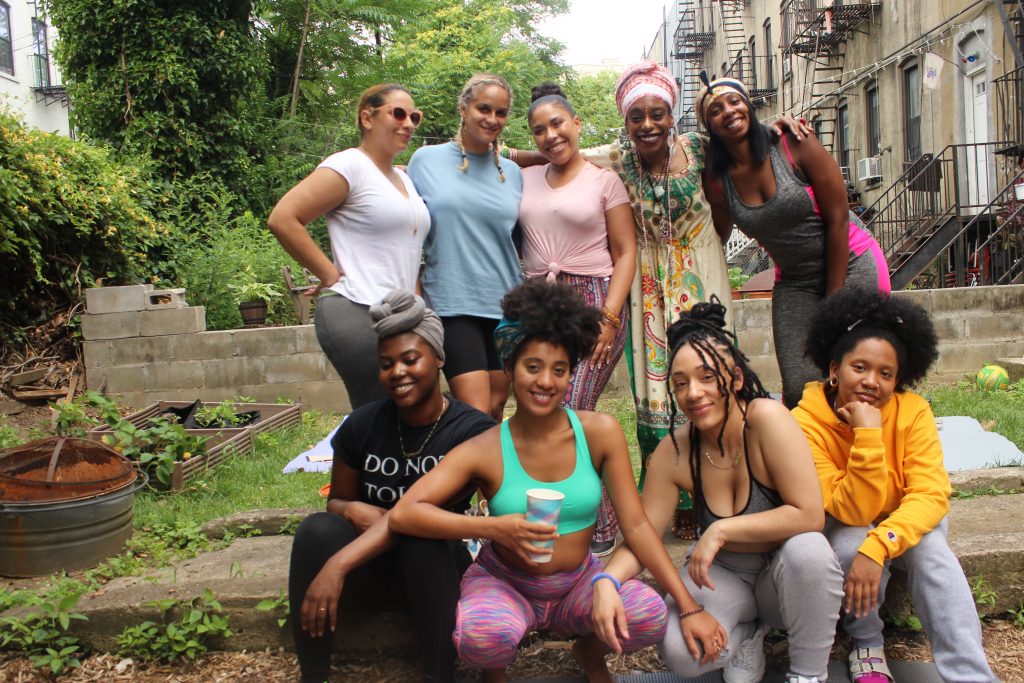 2018 has been by far my most influential and heart opening year especially with developing new friendships and facing my personal ideals of my perpetual introvert ways. I'm such a home body and love to be home, I rarely go out and as sad as it may sound my social circle is non-existent. Mostly because I find solitude to be so soothing and prefer to be in my thoughts, but this year I've let my guard down especially after receiving a very thoughtful message from someone I admire encouraging me to start "getting out there" and exploring the world by connecting with other people.
Its very comforting to know the power of social media and how everyday it manages to connect people in ways that perhaps may have never connected if it weren't for the advent of social media. I'm a firm believer however if you are meant to find someone you will find them regardless, but social media has definitely accelerated that process, at least for me.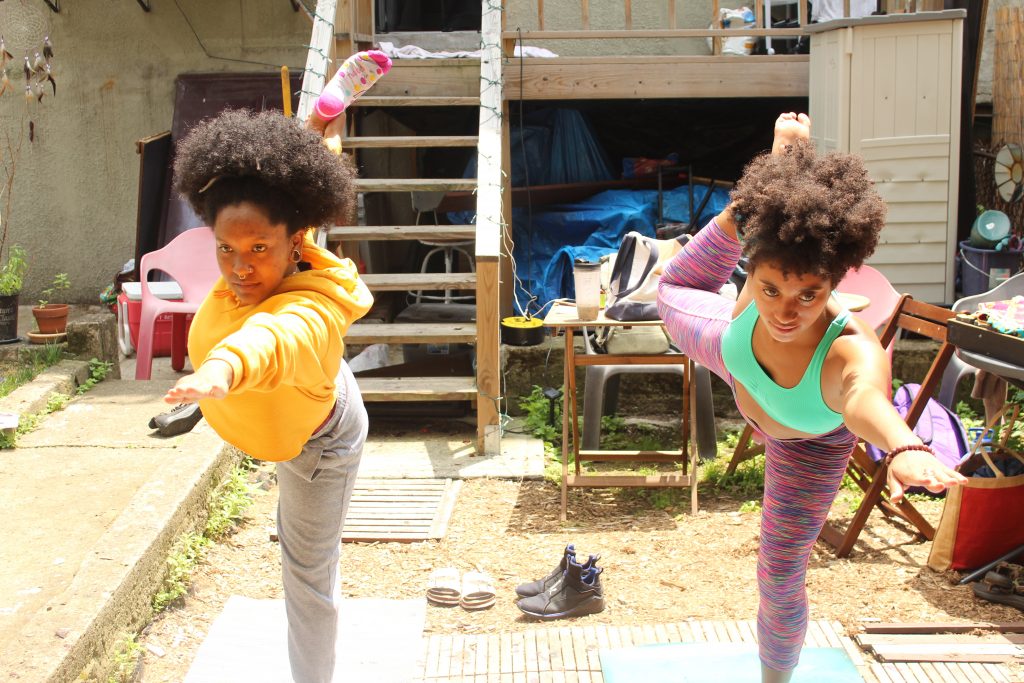 June 2018 was a very emotionally charged month for me and I feel that for the collective consciousness, it was just as heavy. Dealing with the suicide of Kate Spade and shortly thereafter Anthony Bourdain, then the murder of XXX Tentacion and if you're from NYC the vicious murder of Lesandro Guzman Feliz, known as Junior really rocked many of us to the core. So when Alba over at Instagram @SeaofMarina asked me to a part of her first ever Wombmen healing circle I was excited and as my loner self would have it was going back and forth as to whether or not I should agree to attend and to be honest I almost did not make it but I'm so glad that I pushed my fears away and attended because it truly healed me and opened me to a whole new perspective on life. I met some of the most inspiring women that to this day left a huge impact on me and my entire outlook on life.  Unless you attend something like this you will not understand how thought provoking this session was for me and the peace I felt afterward.
Everyone that needed to be there was there, no more or less and I'm so grateful for the people that showed up to not only support Alba but also some of my followers as well who took time out of their lives to share a few hours with me in love and peace.
@nefertitibourne  led us to a beautiful Yoga session and with her soothing voice and humble soul I was really into it and immediately felt I released a lot of the emotional baggage I came with that day. Yoga is very therapeutic and I stretched a lot and even felt parts of my body I did not even know could get a good stretch. The day was also hot and sunny so I sweat a good deal, which I love because I got a good workout that day!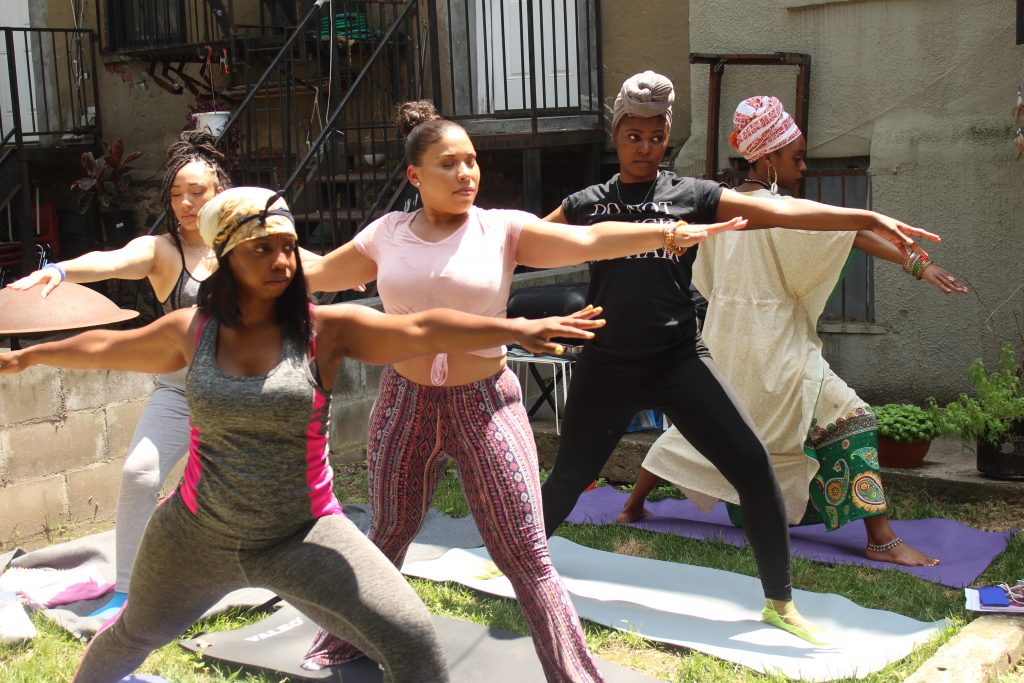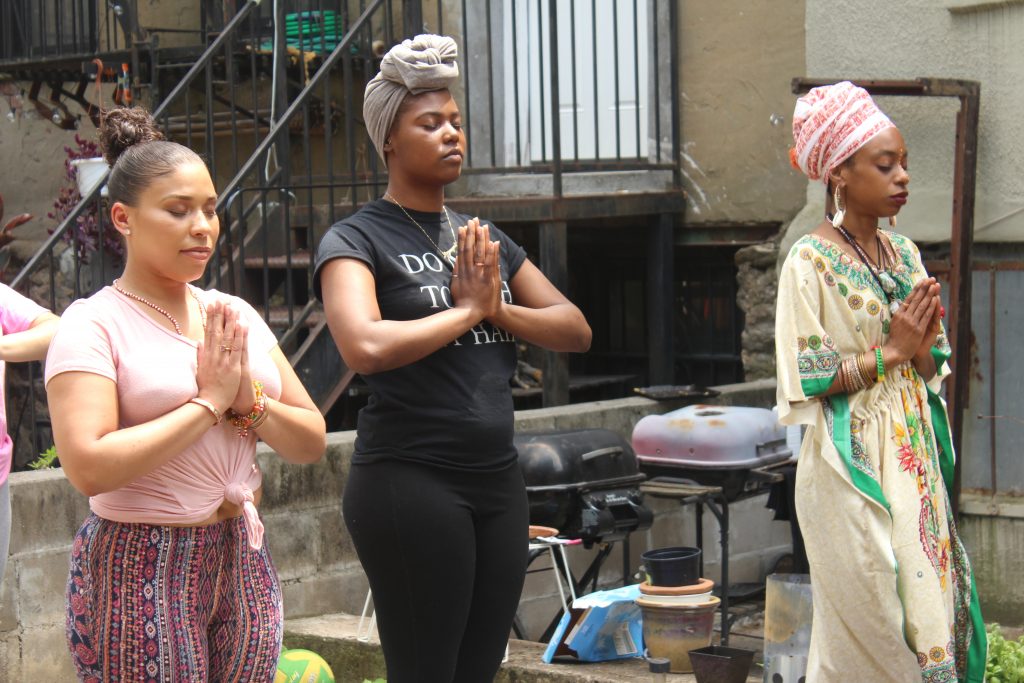 A moment of pure bliss with @Jazmynedrake & @DupeeConquerer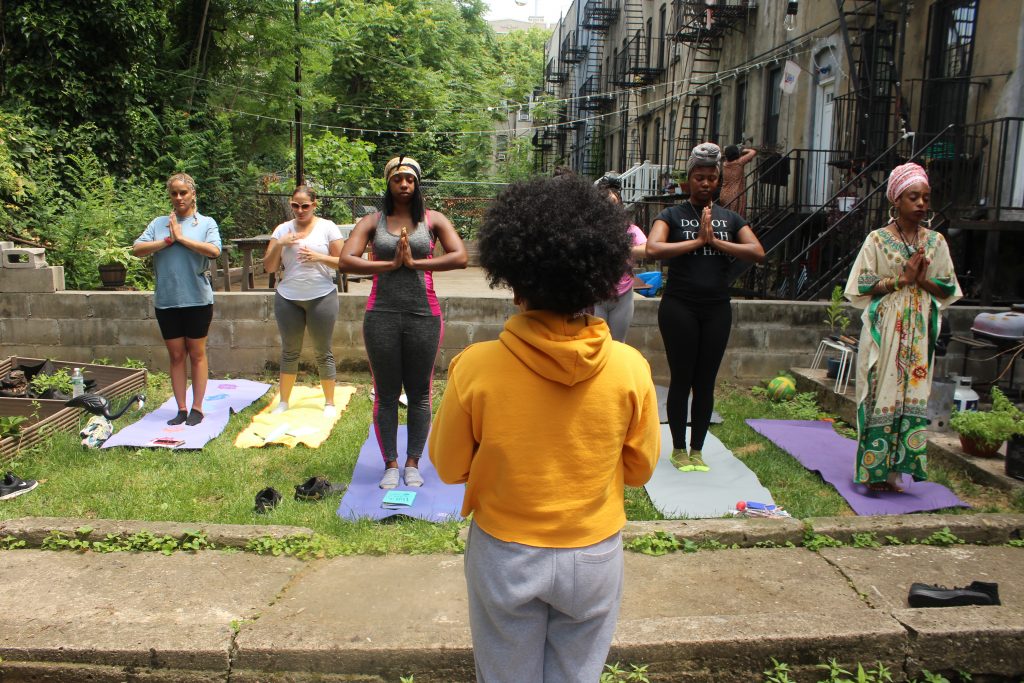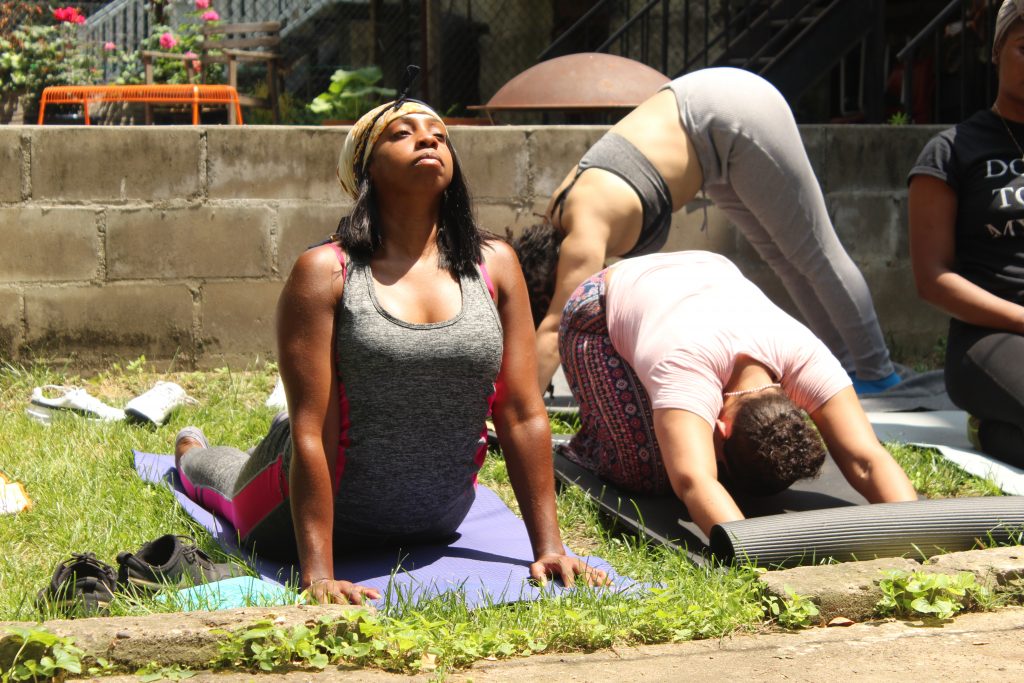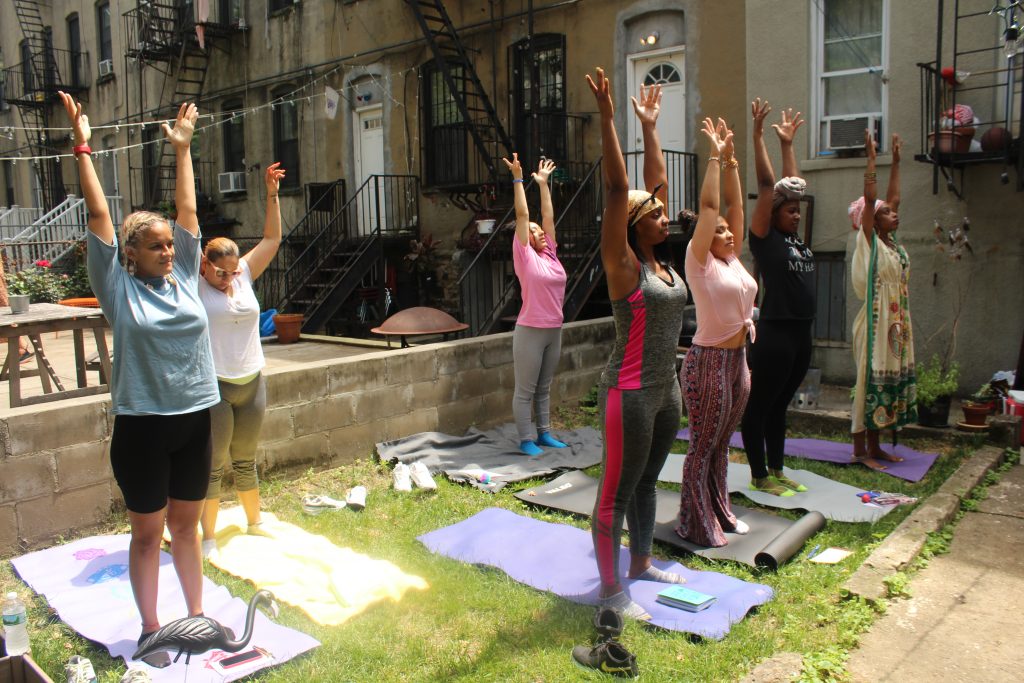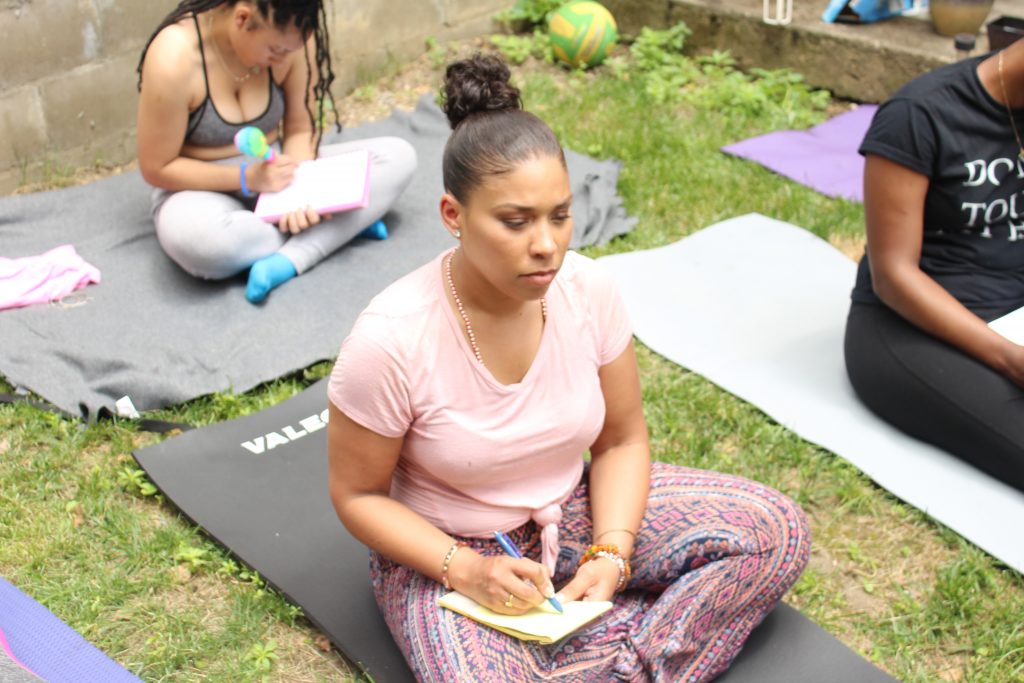 After Yoga, we sat down to cool off and to journal and focus on writing out what's in our hearts. Writing is my love and aligns me into all the things I have on my mind when I put it on paper. The journaling questions were very much needed because it focused on the things we deal with in our society currently as well as those things we don't tend to put our energies into such as healing past traumas and how we can find solutions to not let it affect us and future generations. As you can see I was very into it and focused as well as the other attendees.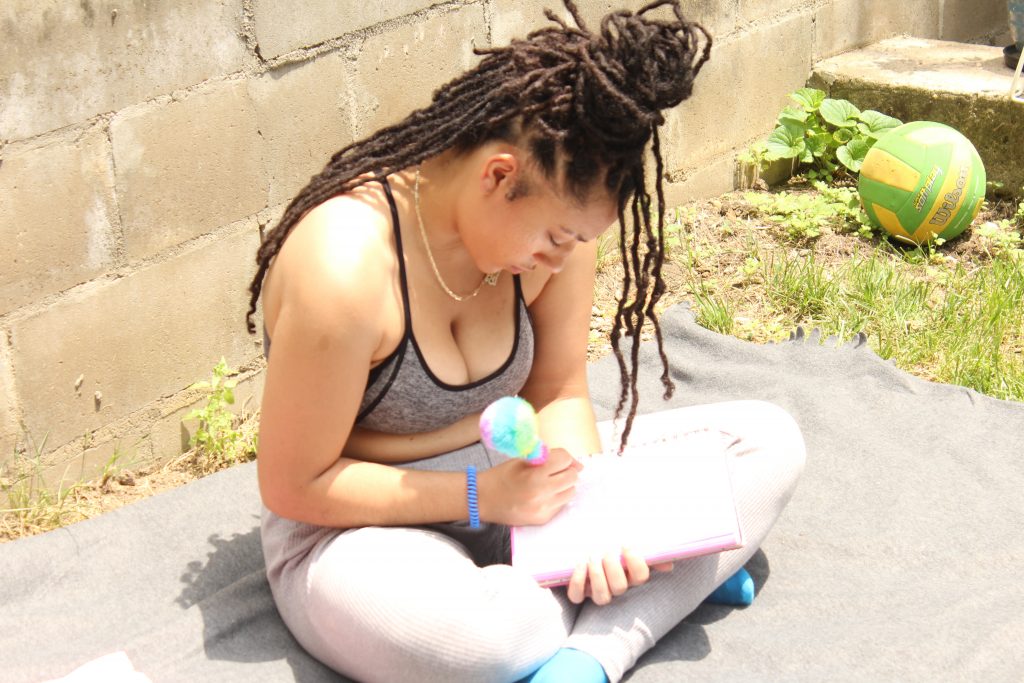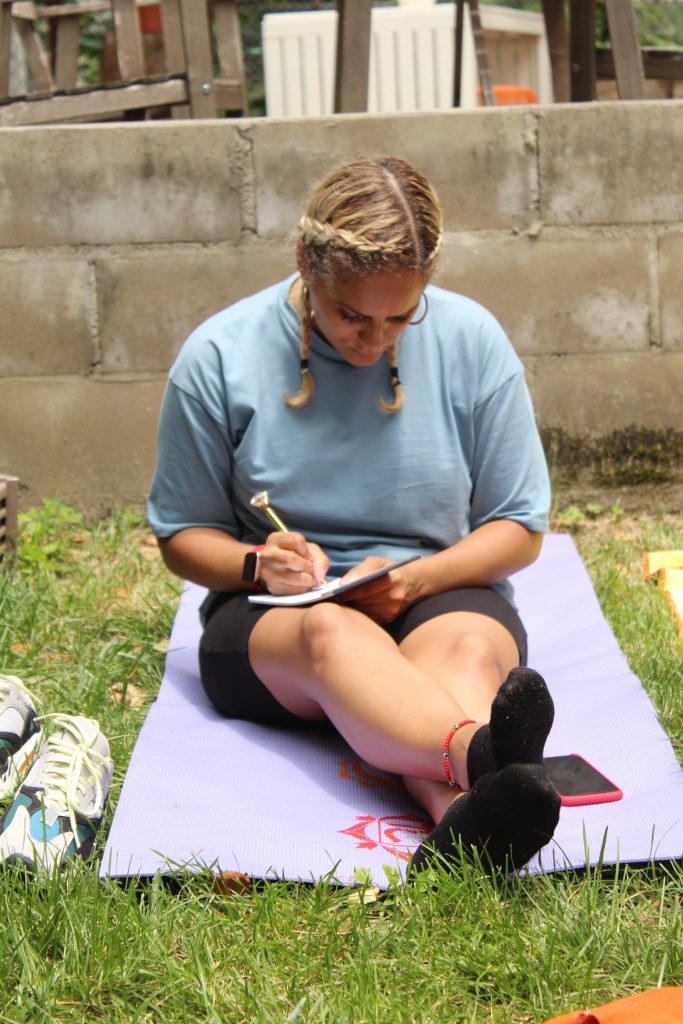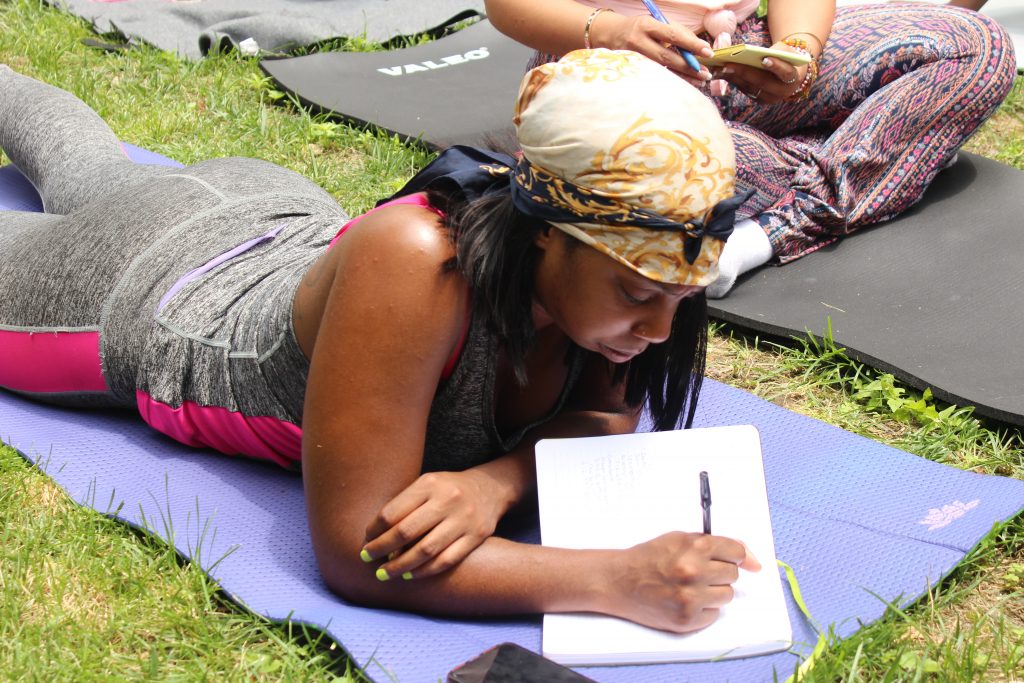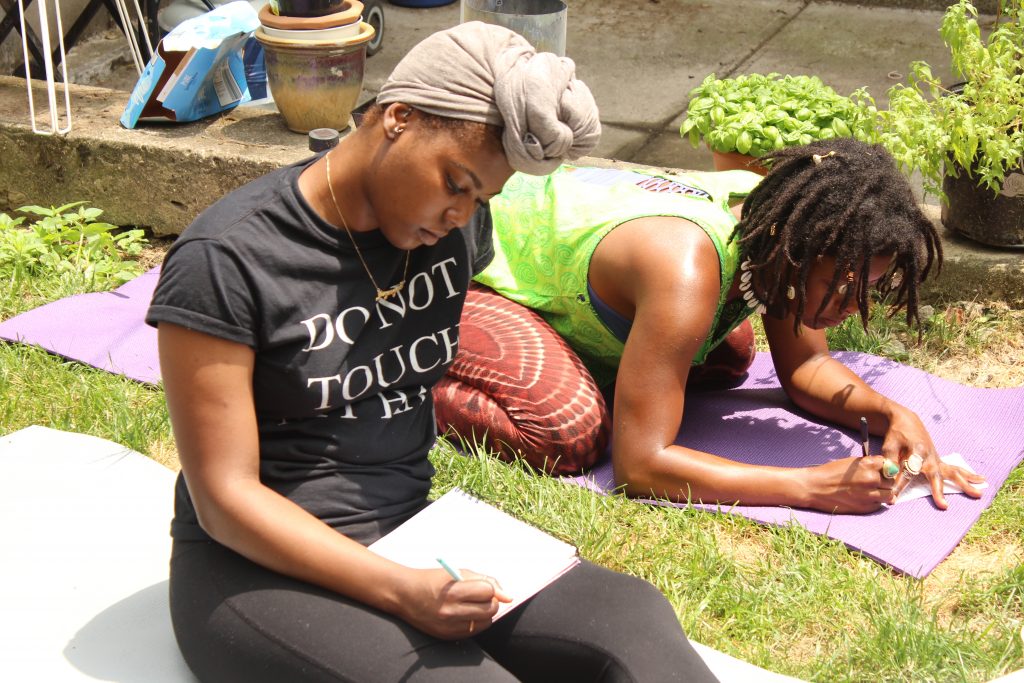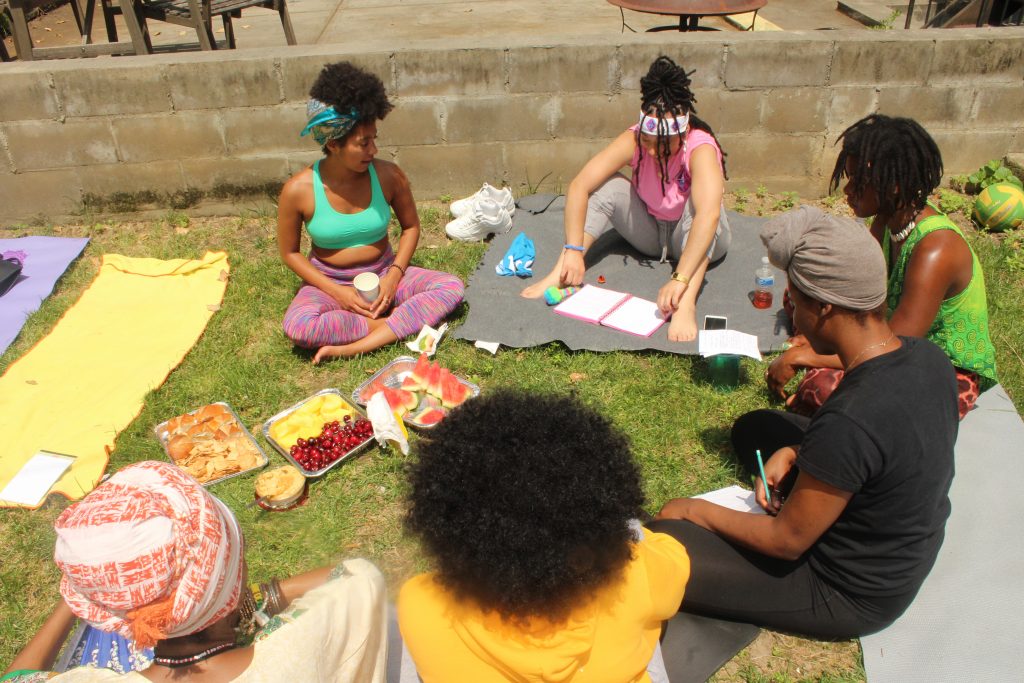 After our beautiful and calming journal sessions, we got together in a circle to talk about our journal responses as well as other topics of healing, progress, evolution and life experiences. It was so enriching to hear other people's perspective and share life experiences with others. It showed me that we all have our own ways of helping one another by simply being real and open to share thoughts with others. Listening to these women's stories made me realize that I have a purpose and even though I may not be exactly where I want to be, I was at a place in my life where I needed this right here and right now. I learned that living in the past and constantly living in the future I was missing out on the most important, the NOW.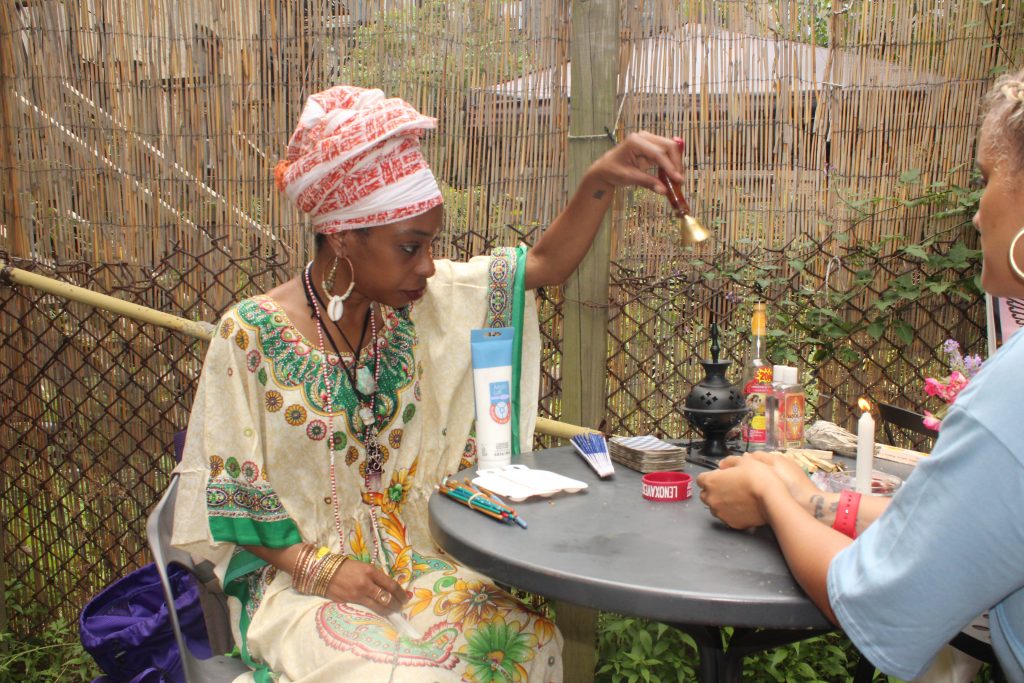 @DupeeConquerer  was the highlight for me. As soon as she walked in I felt her powerful and graceful energy of love for what she does and stands for.  A daughter of Oya the Orisha Goddess of storms, winds birth and rebirth I was really taken in by the whirlwind of her beautiful spirit, personality and overall being. She is spectacular yet demure and a truly gifted diviner and healer. She cleansed all of those in attendance and brought me to tears when she cleansed my baby brother. Its a feeling I can't explain but I felt the kindness and pure love in everything she did. She did many Tarot readings that day for all those in attendance and blew my mind when she pulled 4 cards for me. I realized that I had never been read by a Tarot reader despite me reading other people. What blew me away was that she pulled 2 cards that I had a dream with a couple of weeks prior to this event. She confirmed so many things for me and its the most memorable reading I've had in a very long time and dare I say my entire life.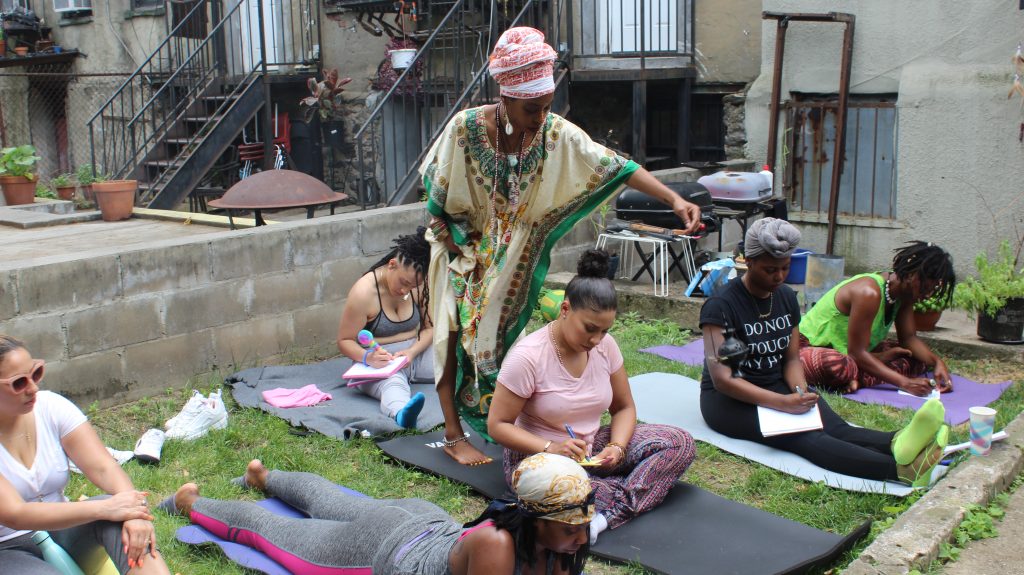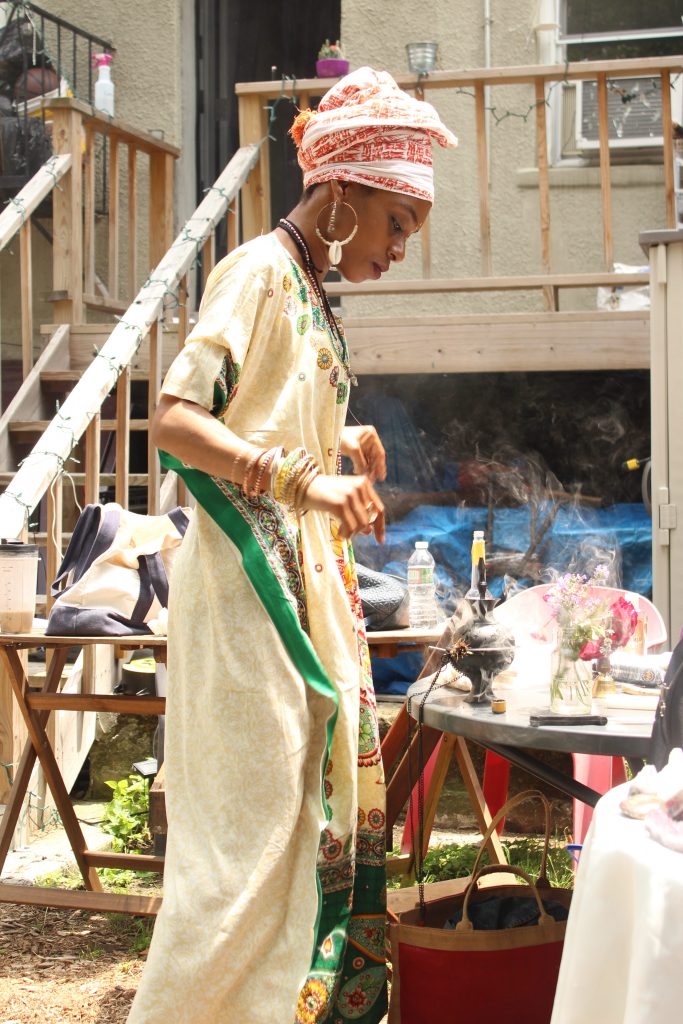 The Queen in her element.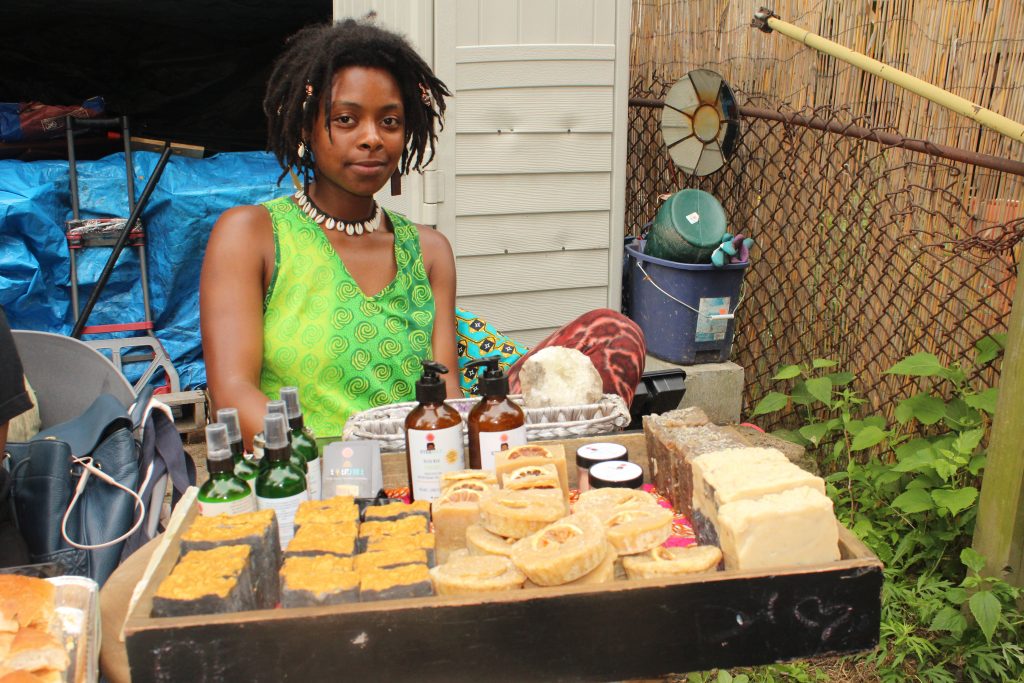 We ended the day with connecting as well as some shopping of course of some of the most amazing homemade and one of a kind goods by @Eternile 
I purchased the lavender soap which I have yet to use because I'm waiting for that right moment of self care and rejuvenation. In addition to her soaps she has an amazing line of body products that you must check out. Not oly are her products amazing but the creator herself is such a peaceful soul. A very soothing person, soft spoken and you could feel how pure of a person she is with her creations and the mark she leaves on those she encounters.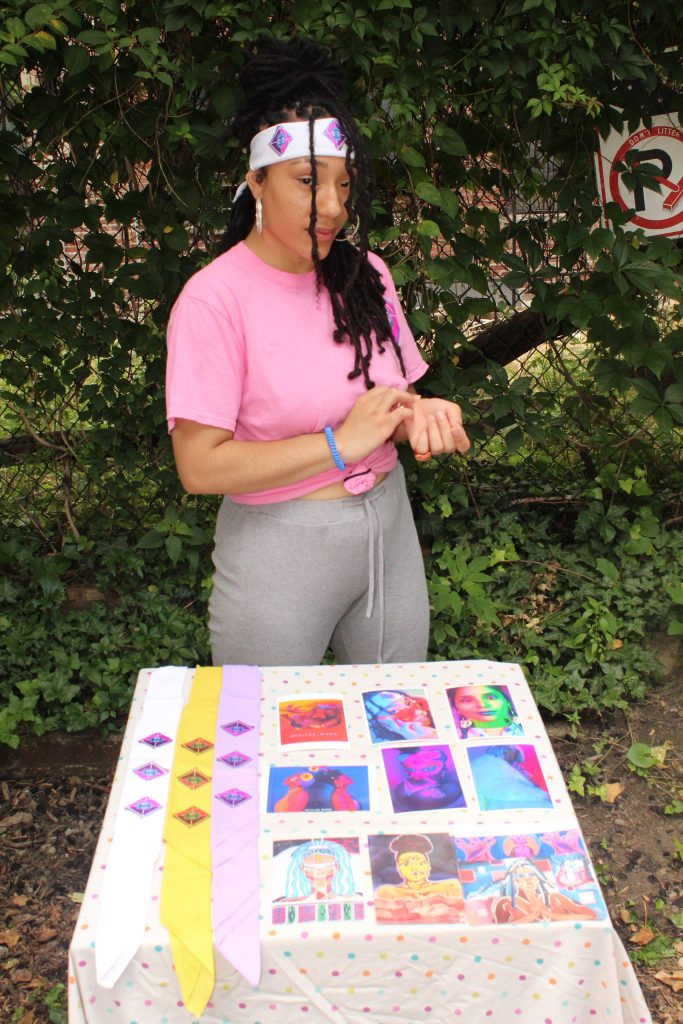 @skyllas_Wang is truly a multi dimensional artist not only in her creations but also her aura. She is here but her creations and her spirit is of truly another realm, at least that's how I picked up on her vibes.  Her visual creations are one of a kind and captures images of people that seem out of this world. Her artwork is also beautifully portrayed and you know she puts all of her sacred subconscious art into her visual representations. Colors of all meninges are at the core of her art and the colors each take on a different life of its own.
I'm so grateful to have been thought of to be part of such an eclectic and unique group of women, who all were there judgment free and so beautiful in essence. Everyone came alive in true form and really left me feeling empowered and inspired to continue in my path as well as to continue to open myself to new adventures and am so thankful to have been present in the moment.