Getting to know essential oils, the processes and the many uses you can get out of them can truly be a fascinating experience. So many chemicals exist in our everyday products which can be absorbed by the skin and creep into our bodies by way of the circulatory system. This can expose you to unknown toxins and potentially unknown health effects as well.
 This is why I have come to love Essential oils. They can be very versatile and the healing qualities each oil possesses naturally provides you with many benefits, both internally and externally. Ylang-Ylang is my new oil and has this very sweet floral aroma, every time I smell it, it's as if the boyfriend just got me the most amazing bouquet of flowers!
Ylang Ylang is a very aromatic tropical plant with it's essential oil serving many benefits for the mind, body and spirit.
 Beauty wise, Ylang Ylang is an ideal oil for most skin types (especially for those with oily skin) because it helps balance oil production of the skin while at the same time getting rid of the harmful bacteria that breeds pimples, thanks to ylang-ylang's antiseptic properties. Ylang-Ylang is said to treat against hair loss and is a great moisturizer for the hair, making it an ideal oil for any of your favorite hair treatments and scalp massages (diluted of course).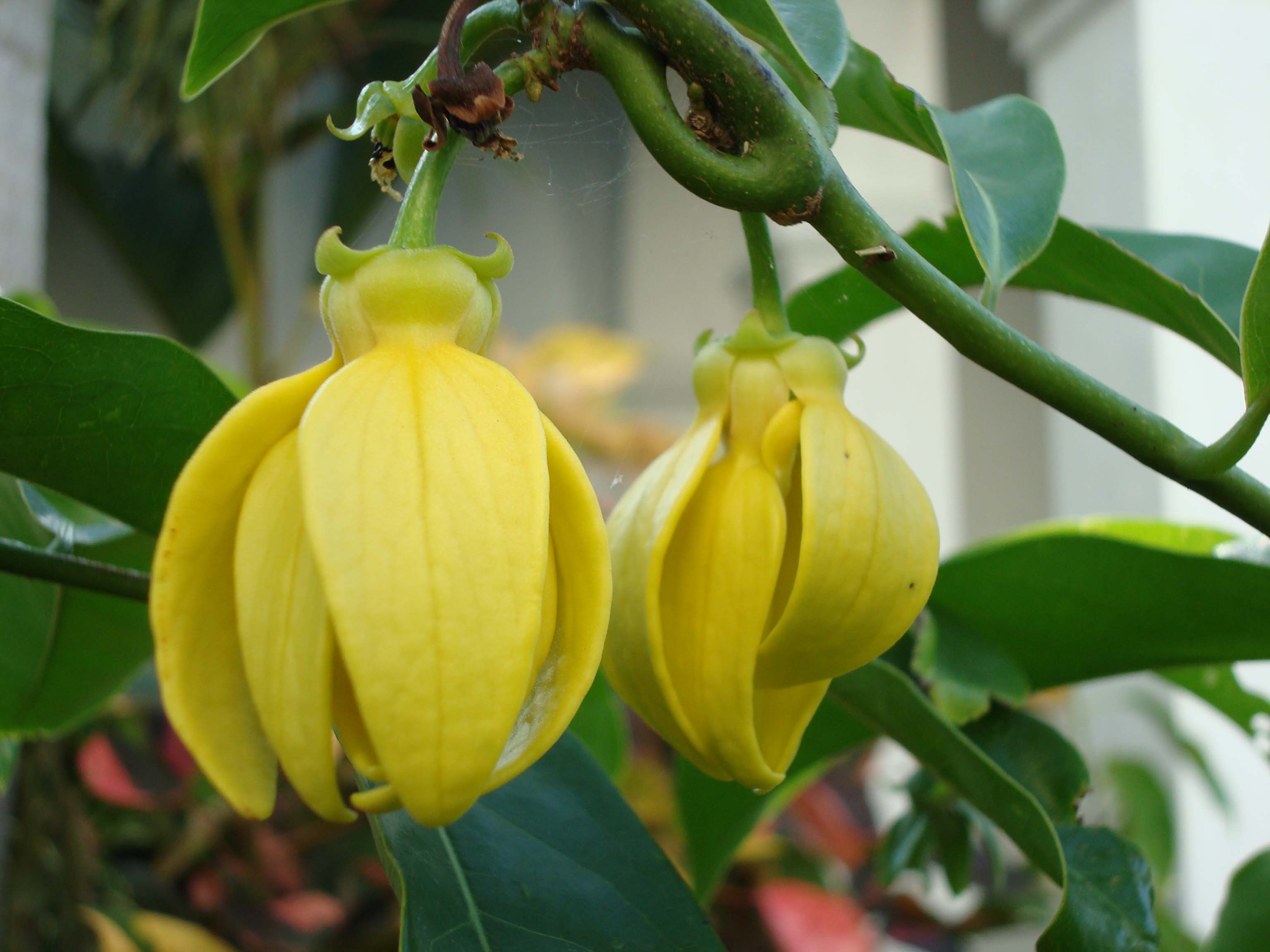 Ylang Ylang is a well known aphrodisiac lending itself to encourage you to lose your inhibitions and embrace your sensual exotic side. It's a great scent for couples who are looking to set the mood or if you notice you need to spice things up a bit between your relationship and daily routines.
Health wise, ylang ylang also helps ease the nervous system lessening tension, anxiety and promoting a peaceful, and calming ambiance. Thanks to it's calming and sedative qualities, ylang helps those with high blood pressure as well as calm insomniacs down to a point where they may actually desire sleep.
This oil also treats symptoms of depression helping you open yourself to deeper understandings of yourself, while abolishing negative thoughts and feelings associated with self hate and lack of self worth. It opens your spirit and heart to acceptance of who you truly are in this world helping you exude love, especially realized love from within.
I made another small batch of my vitamin E body scrub, this time using Ylang-Ylang (2 drops) and it was truly a very nice and clean scent. I'm also looking to buy an oil burner here are a few I had in mind:
Remember to always dilute your oils in carrier/base oils. Essential oils are very concentrated and should never be used directly on the skin. Always make sure you do a patch test to make sure you are not allergic or sensitive to avoid irritation. If used in excess, ylang-ylang may cause headaches and nausea.
********
These Essential oils and carrier oils can be found at your local natural health store like Vitamin shoppe, GNC and I'm sure there are many vendors online in which you can feel comfortable purchasing from.
More Info
A Pocket Guide to Essential Oils and Aromatherapy
The Healing Trail: Essential Oils of Madagascar By Georges M. Halpern, Peter Weverka
Magical aromatherapy: the power of scent By Scott Cunningham
Flower and Tree Magic: Discover the Natural Enchantment Around You By Richard Webster