There's nothing more relaxing to me than sipping on a cup of warm tea throughout the day especially during these upcoming chilly Fall/Winter nights that are soon approaching.  Although I love to drink tea to relax, I drink tea primarily for regular digestion and weight control.  Tea is my best kept secret to keep stomach bloating under control especially if I've been having greasy fried foods.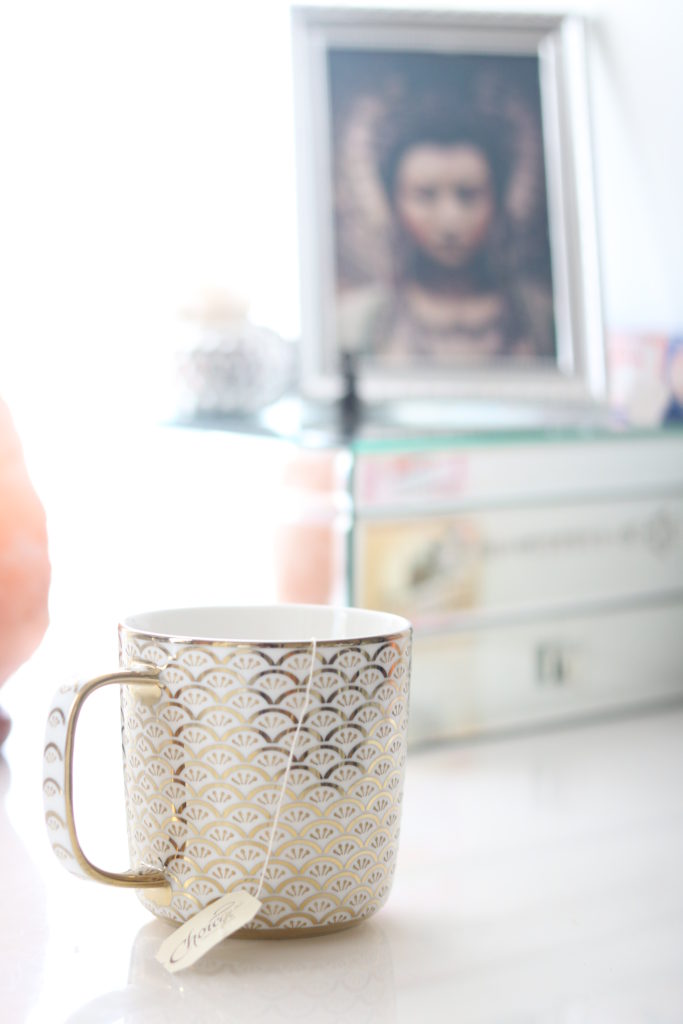 The history of tea began as a medicinal one and with no wonder considering the many health benefits a cup of tea can provide. In China especially, tea has been consumed for thousands of years for its incredible medicinal properties.
Tea has been related to reducing the risk of many types of cancers such as ovarian, breast, colon, esophageal and even skin cancer to name a few.
Heart Disease
Tea is attributed with boosting metabolism levels which helps encourage healthy weight loss. Tea is also diuretic reducing water retention making it an ideal slimming beverage.
Tea also reduces the risk of arterial disease, high blood pressure and helps keep bad cholesterol levels at bay.
Immune Boosting Qualities
Antioxidant: Tea contains high levels of antioxidants (polyphenols) which is what sets tea apart. Essential for maintaining a healthy immune system, Tea helps detoxify the body eliminating excess waste and toxins. Its antioxidant level slows down the process of aging as well.
What is Tea anyway?
All tea comes from Camellia Sinensis (tea plant) which has been cultivated for thousands of years all throughout the world especially Asia, with China being the most popular country to cultivate tea. Tea has an extensive history throughout not only China, but around the world as well. The many varieties of teas we are familiar with depends on the different techniques and fermentation processes the tea plant has gone through. The color of most teas can vary from white, green to black. Depending on the level of fermentation, processing, climate, mountain, picking method and season the aroma, taste and color of tea can vary significantly.
Types of Teas
White Tea (unfermented) sweet in taste
Green Tea (unfermented) bitter-sweet in taste
Black Tea (fermented) Bitter sweet
Oolong Tea (semi fermented) Bitter sweet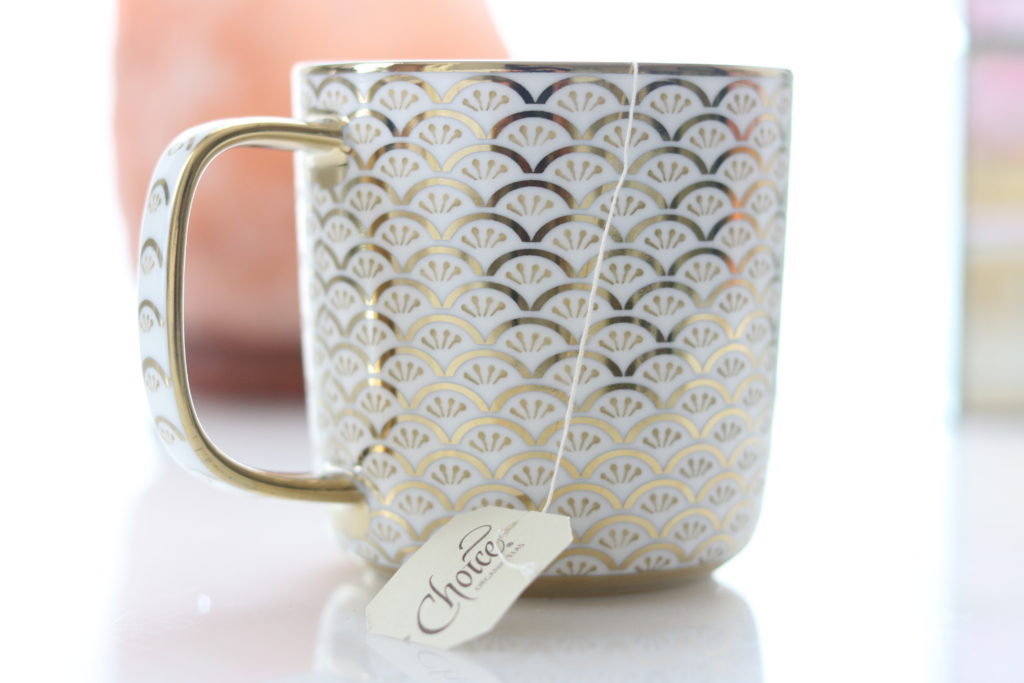 Check out some of my favorite teas I'll be enjoying per usual this Fall/Winter.
---
Oolong Tea|Not many people are aware, but Oolong tea is the best tea for your diet and excellent for weight loss and weight control.  I have to say it's a well-kept secret to most of us, but well known throughout the Chinese health community for a variety of medicinal benefits. Oolong tea helps your body burn calories and burn fat by boosting your metabolism.  It also helps suppress my appetite especially when I'm craving sweets. Oolong tea helps maintain healthy skin and hair, relieves bronchial tightness, lowers cholesterol and regulates sugar levels.
Why I love Oolong Tea. Oolong is my go to tea to start my day, it gives me the right amount of energy without the midafternoon crash and jitters. It also helps keep belly fat and bloating under control by keeping me regular.  I drink about 2 cups of Oolong tea daily, 1 cup after each meal.  Due to its caffeine levels, I drink a cup in the morning and the other before 2pm.
White Tea| White tea contains antioxidant and anti-aging properties which helps damaged skin recover. Its antibacterial properties not only help beat acne and breakouts, but also help the immune system fight off diseases and great to drink when fighting off a cold and flu. Prevents the growth of cancer cells and calms the nervous system for those who deal with anxiety.  White Tea also protects the heart by improving artery function and essential for healthy blood vessels.  Also great for weight control, but I like it more to help boost my immune system and maintain clear skin.
Why I love White Tea. Since white tea goes through less processing the taste is not as strong. White Tea is very sweet and smooth and it's just right for me in terms of after taste. Unlike green and black tea, white tea contains little to no caffeine, which is great especially for the evenings. White tea is great for gynecological problems, headaches, arthritis and helps detoxify the blood as well. White tea contains loads of antioxidants; it's also antibacterial and antiviral and enhances the immune system. It's also rich in fluoride helping make your bones and teeth healthier.
Green Tea| I just recently ventured into green tea and love it.  This Yogi Super antioxidant green tea has lemongrass which gives it a nice kick.  Green Tea contains a moderate amount of caffeine (not as much as coffee) which is a known stimulant and perfect to get my day started.  Green tea helps with brain function and like Oolong, Green Tea helps burn fat.  Green Tea's antioxidant properties boost your general health, metabolism and immune system.
Why I love Green Tea. This tea in particular is very refreshing and helps keep me focused.  It also helps prevent tooth decay, reduces cholesterol, it is antiviral (perfect when fighting a cold or sore throat) anti- bacterial and anti-inflammatory (ideal for those who deal with acne).
---
Sources:
Tea and tea products: chemistry and health-promoting properties By Chi-Tang Ho, Jen-Kun Lin, Fereidoon Shahidi
The Complete Medicinal Herbal by Penelope Ody
Asian Health Secrets by Letha Hadady